Local News
City of McKinney renames McKinney Community Center to the Recreation Center at Towne Lake
Aug 1, 2020
Name change brings prominence
and recognition to Towne Lake Park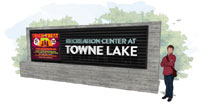 McKinney, Texas (July 22, 2020) – This week, the McKinney City Council approved the renaming of the McKinney Community Center to the Recreation Center at Towne Lake. The facility is located at 2001 S. Central Expressway.

"As part of the ongoing efforts to enhance our parks system and expand services and programming, we identified Towne Lake as a signature area and important city landmark to highlight," said Michael Kowski, Director of Parks and Recreation. "Moving forward, new and existing elements within the park will benefit greatly from having the identifier 'Towne Lake' in its name to expand awareness of this landmark. This tactic will also help visitors since it places park elements, such as this facility, at a specific geographic location."

The mission of the Community Center has expanded over the years and has enhanced the wellness component of its offerings. As such, defining the facility as a recreation center will better announce to the public the opportunities within the building. The facility hosts programming such as dance, juggling, home school activities and annual events like Adaptive Social Dance Nights, Party on the Patio, Breakfast with Santa, and the Daddy Daughter Dance.

The name change goes into effect immediately, but the new monument and building signage will be installed in the Fall of 2020.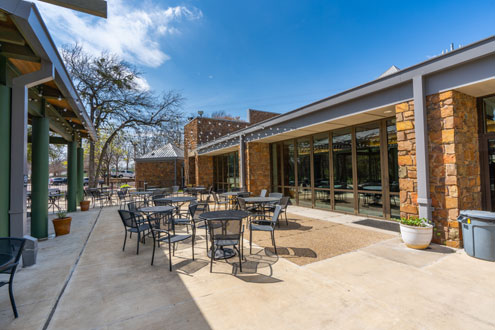 For more information, please call 972-547-7480 or email the Parks and Recreation Department at contact-parks@mckinneytexas.org. For more information, visit www.mckinneytexas.org.