Obituaries
Jimmy Penner
Jul 22, 2020
Bells, Texas -- Funeral services for Jimmy Neal Penner, 71, of Bells, Texas will be held at 10:00 a.m. Friday, July 24, 2020 at Kingís Trail Cowboy Church in Whitewright, Texas under the direction of Wise Funeral Home. Elder Keith Clark will officiate. Burial will follow at Oak Hill Cemetery in Whitewright, Texas. Jim passed away Monday night, July 20, 2020 at Texoma Medical Center in Denison, Texas. The family will receive friends at Wise Funeral Home on July 23, 2020 from 6:00 p.m. to 8:00 p.m.
Jim was born on November 5, 1948 in Perryton, Texas, the son of Arthur B. Penner and Hulda Penner. He joined the United States Army in April of 1969 and served his country until March of 1971. Jim married Cheryl Lou Gorman on February 8, 1969 in Perryton, Texas. Together they raised their daughter, Rachel. They were married 51 years before his passing.
Jim was a member of Kingís Trail Cowboy Church. Jim was a go-getter and had a passion for anything he was working on. He enjoyed woodworking and loved to teach his craft to his grandsons. Jim had a playful spirit; he would often spontaneously burst into song when the lyrics fit the situation. He was a kind and patient person who loved spending time with family and friends.
Jimís daughter and grandsons were the pride and joy of his life. The legacy of Jimís kind spirit, faith in God, and zest for life will live on through them. He will be greatly missed.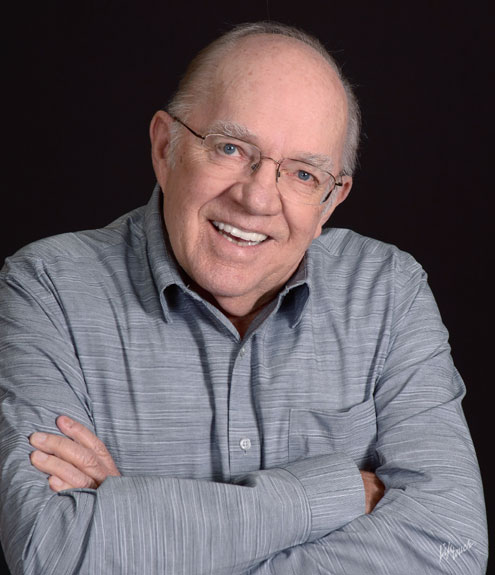 Jim is preceded in death by his parents and brother, Leland Ray Penner.
Jim is survived by his wife, Cheryl Penner of Bells, Texas; daughter, Rachel Shaffer and husband Brian of Bells, Texas; brother, Jerry D. Penner and wife Mary of Waxahachie, Texas; grandsons, Nathan Shaffer and Alex Shaffer; and extended family and friends.
Pallbearers will be Alex Shaffer, Brian Shaffer, Nathan Shaffer, Nate Douglas, Matt Schuman, and Quinton Douglas.
Online guest register at www.wisefuneralhome.com