Obituaries
Lois Payne
Jul 28, 2020
Honey Grove, Texas -- Graveside services for Lois Jane Payne, 72, of Windom, Texas are scheduled for 2:00 p.m. Thursday July 30, 2020 at Providence Cemetery north of Windom. Pastor Tracey Williams will officiate. Lois Jane McCraw Payne was born on November 11, 1947 in Honey Grove, Texas to Johnny Drew McCraw and Lassie Cisco McCraw. She passed away on Monday, July 27, 2020 at her residence in Windom with her loving husband by her side.
Lois married Ronald Choice Payne on October 20, 1965 in Bonham, Texas celebrated almost 55 years of marriage. Lois and Ronald had two children Choice Allen Payne of Euless, Texas and John Douglas Payne who proceeded in death. Lois was a homemaker as well as taken care of several children with her daycare. She was a loving wife and mother that always had family as her first priority. She had several very special cousins with whom she loved to be with.
Lois enjoyed scrapbooking, attending garage sales, cooking for family and friends, going to the casino with her husband, and a lover of Elvis Presley. She attended the Cowboy Church in Honey Grove before her passing.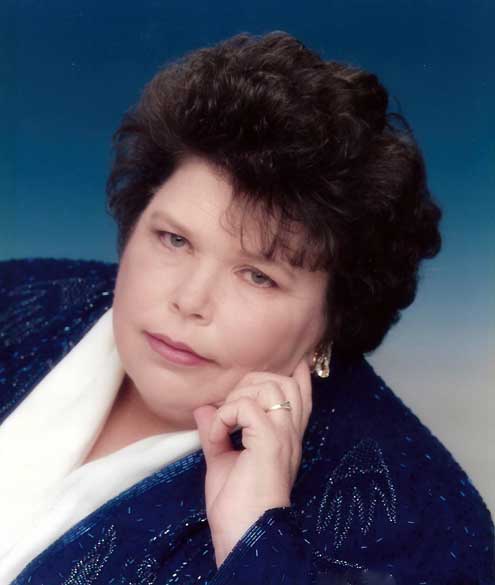 Lois was preceded in death by her parents, brother John "Pete" McCraw, sisters Elizabeth Green, Melba Crossland, and Nita Mitchell, and son John Douglas Payne Jr.
Lois is survived by her husband, Ronald Payne of Windom; son and daughter-in-law Choice Allen and Kristen Payne of Euless, Texas; sisters Gail Splane of Grapevine, Texas and Betty Reeves of Ravenna, Texas; sister-in-law Joyce McCraw of Mansfield, Texas.
She also leaves behind five grandchildren Choice Allen Payne Jr, Carter Fox Payne, Taylor Emery Payne, Andrew McCraw Payne, and Elizabeth Jane Payne; two great grandchildren Jaden Luke Payne Busby and Dahlia Kay Payne.
In lieu of flowers, the family would like to have donations made to the Providence Cemetery.
To convey condolences or sign online registry please visit www.coopersorrells.com