Obituaries
Nelda Strawn
Aug 1, 2020
McKinney, Texas -- Nelda Strawn of McKinney, Texas passed away on July 29, 2020 at the age of 83 years old. Nelda was born on October 14, 1936 in Culleoka, Texas to loving parents Thomas Cebern (Cebe) and Viola Myers. She is preceded in death by her husband, Eugene Strawn and her first husband, Bobby Smith along with her brothers, Roy and Foy Myers; her sisters, Mildred Wellman and Evelyn Jenkins; her children, Brian and Freida Smith; and stepson, Mark Strawn. She is survived by her daughter and son-in-law, Reba and Paul McCuller; daughter, Veta Smith; son, Butch Smith; and her 11 grandchildren, 13 great-grandchildren, and 3 great-great grandchildren whom she loved dearly.
Nelda was known for her loving heart and welcoming, gentle smile that often turned into moments of laughter. Many beautiful moments were spent with Gene over their 20 loving years of marriage as they created a loving home together. Her home was always a place of comfort for every one of her children, grandchildren, friends, family, and anyone that needed to find solace, peace, and love--she was and will always be our centerpiece of joy and happiness.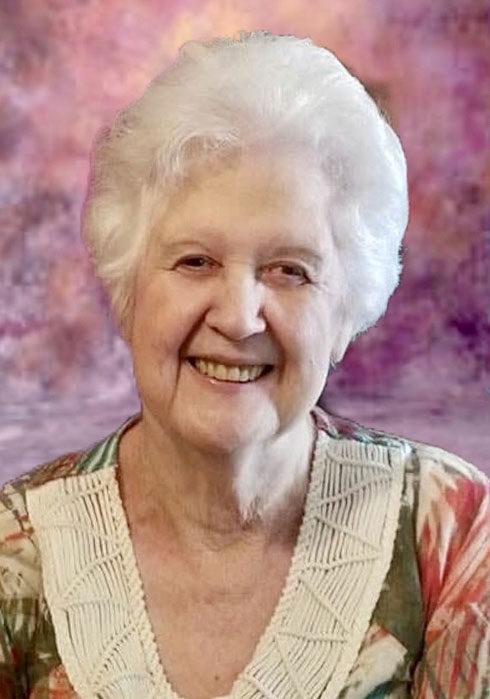 Nelda would also surprise you with her wit and intrigue you with a good story about baptizing chickens with Ersie and many other eventful childhood memories. She truly blessed all of our lives--we will dearly miss her but she will remain in our hearts for eternity. Visitation and funeral will be this weekend to celebrate Nelda's life and open only to family due to COVID 19.
Services are under the direction of Scoggins Funeral Home & Crematory, 637 W. Van Alstyne, Pkwy. Van Alstyne, TX, 75495. 903-482-5225. You may sign the online register book at www.scogginsfuneralhome.com.