Religion
Open Arms Shelter update
Aug 19, 2020
Bonham, Texas -- Open Arms Homeless Shelter has now been open for two months. Twenty-five residents have stayed in the shelter during this time. In July the shelter averaged six residents per night. Due to COVID 19 the shelter is limiting the number of residents in the shelter.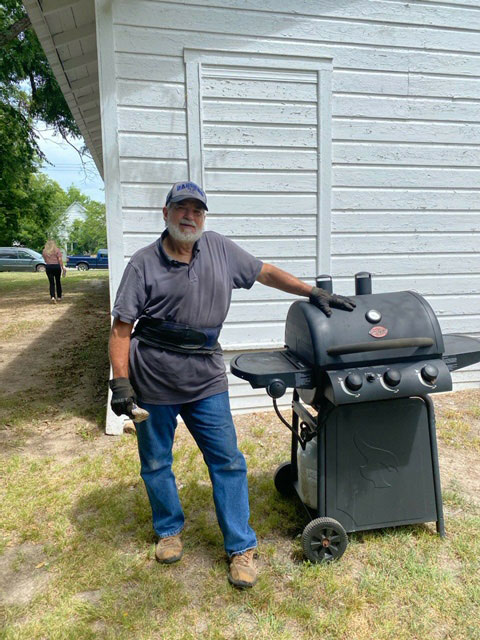 Grill from Michael & Donna Armontrout
Open Arms is an overnight (emergency) shelter that houses homeless from 6:00 p.m. in the evening until 9:00 a.m. in the morning seven days a week. Residents check in to the shelter at 6:00 p.m. each evening. They have a hot meal and time for showers before lights out at 10:00 p.m. Wake up time is at 6:00 a.m. Residents can have coffee, a continental breakfast, and access to laundry facilities. Residents are given a sack lunch as they leave for the day. At 6:00 p.m. residents may then return to the shelter.
Bicycles from The Way Christian Fellowship
Those in need of shelter must call 903-505-3369 to set up an appointment for admission paper work to be completed. Admission intake is at the shelter from 3:00 p.m. and 4:00 p.m. on Monday through Friday.
Open Arms Shelter is more than a bed, shower and food. The shelter has been able to provide case management for all of the residents. They receive help with finding jobs and receiving benefits as well as life skill classes. Residents are given hope and encouragement.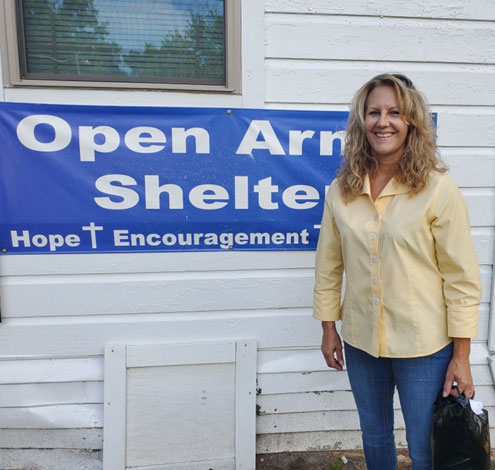 Free haircuts given by Toby's Hair
Open Arms Homeless Shelter is so excited to be joining with Fannin County to fulfill Matthew 25:35 "For I was hungry and you gave me food, I was thirsty and you gave me drink, I was a stranger and you welcomed me."
God has truly blessed the shelter in so many ways. Open Arms Shelter depends upon local churches, organizations, and individuals partnering with us. The Shelter has received so many generous donations ---food, money, time, and talents. Thanks so much to Fannin County for supporting Open Arms. A special thanks to Allen's Point Baptist Church for their Vacation Bible School Offering of over $500.
Opportunities to volunteer are really needed! – bring a meal, cook a meal at the shelter, supervise residents, mow the lawn, make phone calls, … Please visit our website www.oashelter.com or call and visit with the director about volunteer opportunities – Jennifer Burgess at 903-505-3369.