Lifestyles
Department of Veteran Affairs launches Program of Comprehensive Assistance for Family Caregivers
Oct 16, 2020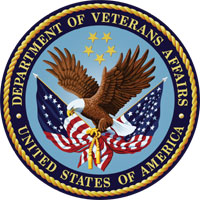 Fannin County, Texas -- The Department of Veteran Affairs has launched a new program for veterans and veteran families called the, "Program of Comprehensive Assistance for Family Caregivers." This comprehensive benefit includes an additional monthly payment, on top of the veteranís monthly service connected disability payment for those veterans in need of personal assistance in activities of daily living (ADLís). This is a robust program with many benefits for both the veteran and the caregiver.

Basic eligibility requirements include the following: The veteran must have a single or combined service connected disability rating of 70%, and the disability or disabilities must have been incurred as a result of their military service on or before May 7, 1975 or, on or after September 11, 2001. Caregivers must be at least 18 years of age and can be a family member, or non-family members who live with, or who are willing to live fulltime with the veteran.

Donít wait to take advantage of this benefit if you think you may be eligible. Contact the Family Caregivers Support Coordinator in the North Texas area at (903) 505-2836, or contact your County Veteran Services Officer for assistance in applying for this benefit.

You can reach Paul Chandler, the Fannin County Veteran Services Officer at (903) 583-2111 x 36390 or by email at vso@fanninco.net. Fannin County Veteran Services wishes to thank the veterans and veteran families of Fannin County for their service and their sacrifice.