Lifestyles
Fannin County Child Welfare Board looking for members
Oct 18, 2020
Come and join us!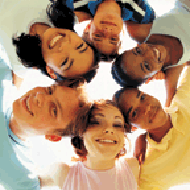 Fannin County, Texas -- The Fannin County Child Welfare Board is looking for members that are interested in helping the children of Fannin County.

Each potential Board member must pass a criminal history check performed by the Department of Family and Protective Services, must be a resident of Fannin County, and shall be appointed to serve on the Board by the Commissioners Court of Fannin County.

The Board meets every other month for approximately 1 hour during the lunch hour.

The Fannin County Child Welfare Board is an entity of Fannin County. The Boards goal is preventing or remedying or assisting in the solution of problems which may result in neglect, abuse, exploitation, or delinquency of children; protecting and caring for homeless, dependent, or neglected children; and protecting and promoting the welfare of children, including the strengthening of their own homes where possible or, where needed, the provision of adequate care of children from their homes, in foster homes, or day-care facilities.
If you are interested in serving on the Board, please contact Nancy Young at fannincocwb@gmail.com