Local News
Public invited to attend swearing-in ceremony
Jan 1, 2021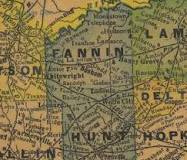 Fannin County, Texas -- The public is invited to attend the Swearing-In ceremony for Elected Officials in Fannin County on January 1, 2021 at 9:00 a.m. at the Multipurpose Complex. The location has been selected to ensure sufficient space for social distancing. Of historical significance is the fact that Edwina Lane, Commissioner Elect, Pct. 1 is the first female elected as a County Commissioner in Fannin County history.

The Oaths of Office will be administered to the following individuals:

Lauri Blake, Judge of the 336th District Court

Richard Glaser, Fannin County Criminal District Attorney

Mark Johnson, Fannin County Sheriff

Edwina Lane, County Commissioner Elect, Precinct 1

Jerry Magness, County Commissioner, Precinct 3

Paul Holt, Constable Pct. 1

Jimmy Helms, Constable Pct. 2

Kevin Mayberry, Constable Pct. 3

Also receiving her Oath of Office, but at a small, family ceremony is Gail Young, Tax Assessor – Collector.

We hope you will be able to attend! If you have any questions, please contact Judge Lauri Blake at (903)583-2863.