Local News
78 Live at Powder Creek Pavilion Dec. 31
Dec 31, 2020
Bonham, Texas -- Rock in the New Year with "78 Live" Thursday, December 31 at Powder Creek Pavilion in Bonham.
Gates open at 7:00 p.m. -- music from 8:00 p.m. until midnight. Advance tickets are $10. Call 903-227-1911. Tickets at the gate are $15. Children 12 and under are free. Bring your own cooler. Food truck provided.
"78 Live" really needs no introduction. They have established themselves as the area's premier classic rock/cover/dance band. Bryan Kersey is second to none vocally. The other members of the band are solid professionals. They can be as smooth as silk on one song and then drive it on home the next. Come and see what all the commotion is about.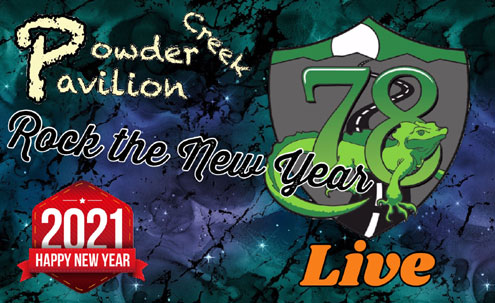 Powder Creek Pavilion is located at 520 South Center St. in Bonham TX 75418.
See you there New Year's Eve!