Local News
NYE fire under investigation at McKinney's landmark Hutchins BBQ
Jan 3, 2021
Restaurant sustained fire, smoke and water damage
McKinney, Texas (Jan. 1, 2021) – 2020 had one more surprise in store. On New Year's Eve, the McKinney Fire Department (MFD) responded to a fire alarm at Hutchins BBQ at 1301 N. Tennessee. Units arrived just before 10:00 p.m. to find fire coming from the roof at the rear of the restaurant. The call was upgraded to a structure fire. Firefighters were able to quickly bring the fire under control.
The restaurant was closed at the time of the fire. One employee was inside and was able to escape safely.
Fire investigators were on the scene all night and haven't yet determined the cause of the fire.
No word on how long Hutchins BBQ will have to be closed for repairs.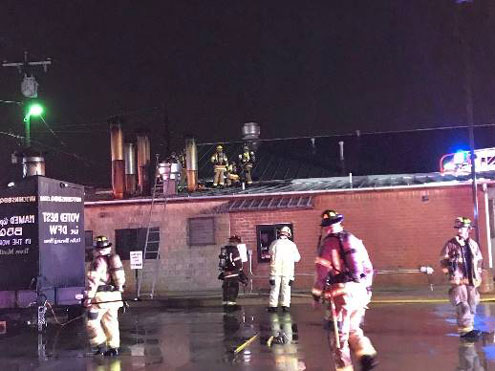 Safety information can be located at www.mckinneyfire.org or www.nfpa.org.