Local News
New State Highway 78 bridge over Red River nearing completion
Jan 4, 2021
Fannin County, Texas -- By the end of January 2021, Oklahoma Department of Transportation (ODOT) officials expect traffic to be using the new State Highway 78 bridge over Red River.
The contractor is making the final roadway connections to the new bridge and ODOT anticipates switching traffic to the new structure by the end of January.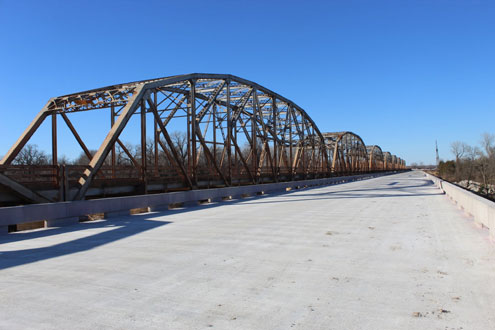 photo by Charlie Thomas
State Highway 78 has its beginnings in 1926 and State Highway 78A was originally a spur from Desert, Texas, to Denison, Texas, which was changed to State Highway 160 in 1933. The historic bridge on Red River bears a plaque with the names of Texas Highway Commission members in 1938, including wealthy Texas oilman Harry Hines, the namesake of Harry Hines Blvd. in Dallas.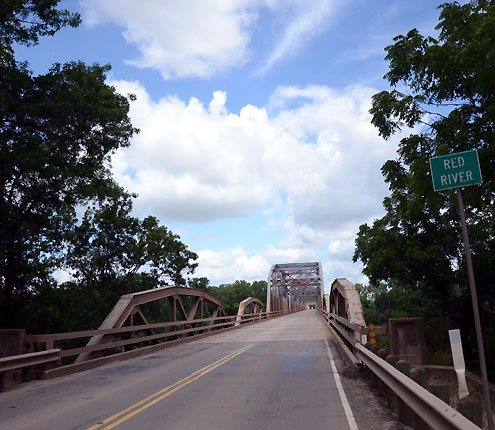 The historic bridge that connects Bryan County, Oklahoma and Fannin County, Texas is almost twice as old as the average bridge in the US. Built in 1938, the Hwy. 78 bridge is 2,100 feet long.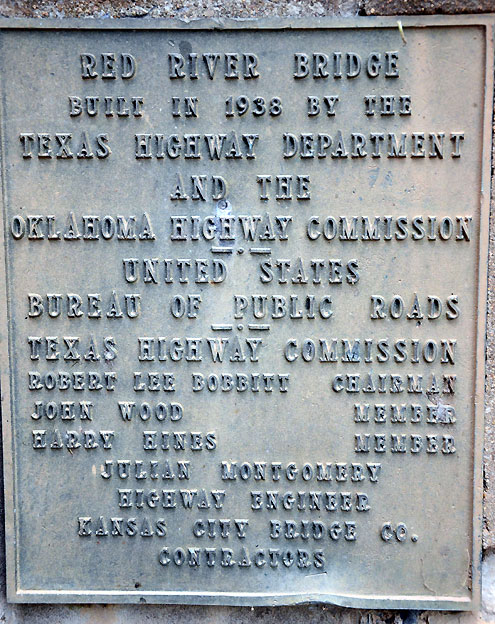 Once traffic has been routed onto the new bridge, contractors will tear down the existing bridge structure, remove the old roadway approaches and construct the remaining portion of permanent roadway to tie into the existing SH-78 alignment.
Fannin County residents have been asking why the new bridge under construction over Red River on Hwy. 78 is lower than the old bridge it is replacing and Oklahoma Department of Transportation engineers sent the following explanation:
The new bridge is about 50 ft. longer and 12 ft. lower than the existing bridge. A full hydraulic study was conducted for the new bridge design, which showed that the river flow isnít adversely affected by the bridge and that the new structure will still be above typical flood levels. The existing bridge is a truss bridge, a design in which the structural elements are on top of the bridge, so trusses often have more clearance below. However, truss bridges are an outdated design and not as economical to build and maintain using modern construction methods.