Local News
Packets available for interested McKinney City Council candidates
Jan 24, 2021
Four McKinney City Council seats
to be on the general election ballot May 1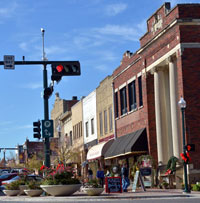 McKinney, Texas (Jan. 6, 2021) – Four McKinney City Council seats will be up for voter consideration during the general election in May. For individuals interested in learning more about running, the Candidate Packet is available online at the City 2021 General Election webpage. Hardcopies of the Candidate Packet are available upon request from the City Secretary at City Hall, 222 N. Tennessee St.

The first day to file for a place on the ballot is Wednesday, Jan. 13. The deadline to file is Friday, Feb. 12 at 5:00 p.m. Applications are accepted Monday through Friday during regular business hours.

Registered voters will cast ballots to elect representatives for Mayor, District 1, District 3 and one At Large to serve a four-year term. The general election is scheduled for May 1. Early voting takes place from April 19–April 27. The deadline to register to vote is April 1.

The candidate packet includes necessary forms, instructions, eligibility requirements, important dates related to the election and campaign sign rules.

For more information about City Council candidate packets or elections, contact the City Secretary office at 972-547-7505 or email contact-citysecretary@mckinneytexas.org.