School News
McKinney kid shines in international technology summit
Jan 25, 2021
McKinney, Texas -- Rishab Kattimani is a seventh-grade student in Hays Middle School of McKinney, Texas, in Prosper ISD. He was the youngest speaker at an international Python global summit, conducted in November 2020 by Geekle. With over 7,000 people actively listening to this event, and over 2 hours of active engagement, it was a lot of pressure for this 11-year-old kid. He handled it very gracefully because of enough preparation.
Python is the world's most widely used computer programming language. It has become a very popular choice for creating simple general purpose programs to some of the complex artificial intelligence, machine learning and a number of other types of programs. Rishab spoke about face recognition and web automation topics alongside many other leading python experts.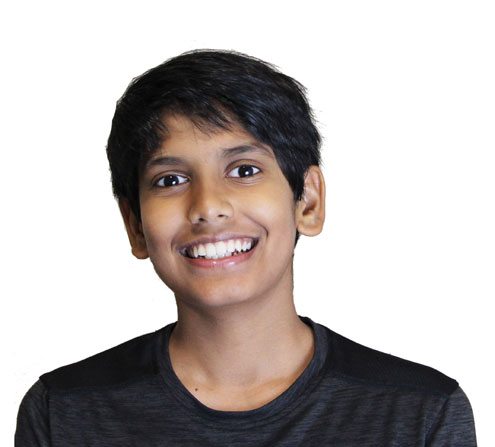 Rishab Kattimani
At home, his mom teaches him all his academic stuff, and he is doing virtual school ever since the pandemic started.
The COVID lockdown created that time and focus in his life and pushed him into a unique learning path and he ended up learning many technologies from his dad and shared his learnings on his YouTube channel, called Rishab Teaches Tech. He has been getting loads of appreciations in the form of comments on his videos. Apart from Python, Rishab knows quite a lot for his age about cloud computing, Internet of things, Raspberry Pi, etc.
When asked about his preparation for the event, Rishab says, "I had my fair share of mistakes during the first few presentations, and I constantly improved my presentations and live interactions with a few training sessions I conducted. During the live event, all of the moderators were so nice and I did great. This whole experience really elevated my self-esteem and I feel special knowing I am an international technology speaker."
Rishab has shared his journey so far in a blog post.
"Rishab is just getting started with two more events listed for January and many more for rest of the year. He is looking forward to post-coronavirus days and plans on speaking at live events on real stages with an actual audience," Sanjay, his dad, says proudly.
"I am still learning more and more and will continue to do so. I will continue on my quest to conquer technology and also share my experiences on the way," Rishab concludes.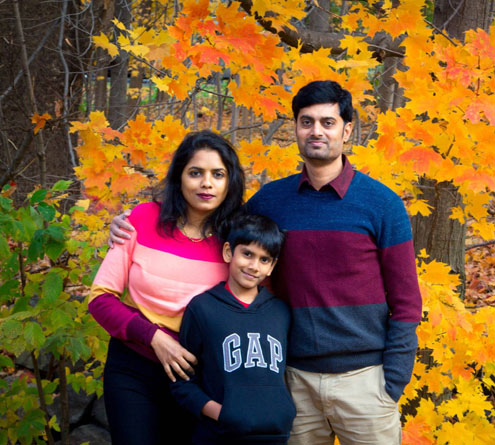 Rishab and family