Religion
Ash Wednesday Service at First Presbyterian Church - Bonham
Feb 16, 2021
Ash Wednesday Service
February 17, 2021 , at 6:30 p.m.
First Presbyterian Church - Bonham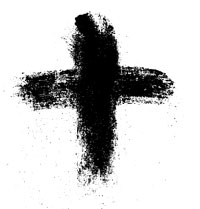 Bonham, Texas -- The First Presbyterian Church of Bonham will host an Ash Wednesday Service led by Reverend Lisa Reece on Wednesday, February 17, 2021, at 6:30 p.m. in the church sanctuary. This solemn, worshipful service will focus on repentance and prayer as well as our mortality. The imposition of ashes will be offered for those who desire to receive them. Everyone is welcome to attend the service on Ash Wednesday which signifies the beginning of Lent.

Lent is always 46 days before Easter Sunday. Not counting Sundays, Lent is a 40-day season marked by repentance, fasting, reflection and ultimately celebration of victory over sin and death. The 40-day period represents Christís time of temptation in the wilderness where He fasted and where Satan tempted Him. Lent asks believers to set aside a time each year for similar fasting, marking an intentional season of focus on Christís life, ministry, sacrifice and resurrection.

Please wear a mask and practice social distancing.

First Presbyterian Church is located at 818 N. Main Street, Bonham, TX. The church office can be reached at 903-583-8534. Additional information can be found on the churchís website at www.fpc-bonham.org.