Front Page
Fannin County Commissioners Court extends Disaster Declaration
Feb 23, 2021
Fannin County, Texas -- In a special meeting held Monday, February 22, 2021, Fannin County Commissioners Court voted to extend by one week the Fannin County Emergency Declaration.
Fannin County Judge Randy Moore initially proclaimed the countywide Emergency Declaration February 16.
According to Texas Association of Counties, Texas Government Code Chapter 418 gives the county judge the power to declare a local disaster within the county under certain circumstances. A local disaster declaration expires seven days after its issuance, unless the commissioners court consents to its renewal or continuance.
Judge Moore reminded all entities to fully assess damages caused by the winter storm and to carefully track all expenses related to the damage.
Texas Governor Greg Abbott instructed individuals to submit a Self-Reporting Damage Survey to help the state identify damages across Texas and help emergency management officials gain an understanding of damages that occurred during the recent winter weather. This data is also needed to provide information to FEMA and highlight the need for federal disaster assistance for individuals.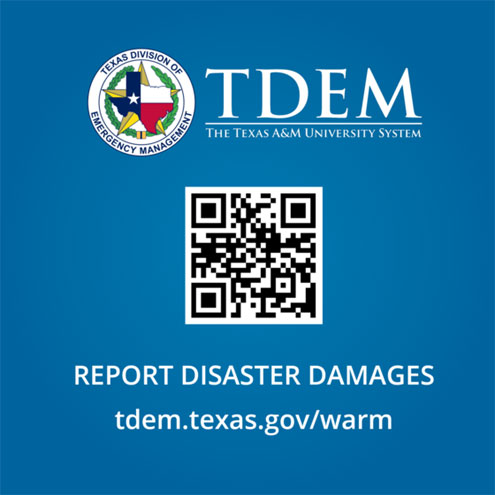 The governor noted that the voluntary survey, available in both English and Spanish, can be accessed by visiting: www.TDEM.texas.gov/warm.
Reporting damage to the Texas Division of Emergency Management is a voluntary activity, is not a substitute for reporting damage to an insurance agency, and does not guarantee disaster relief assistance.