Local News
Fannin County Courthouse restoration proceeds
Mar 24, 2021
Fannin County, Texas -- The Fannin County Courthouse in Bonham, which is being restored, is looking so great as new features are being installed. Now is a good time to visit Bonham and take a look at the work in progress.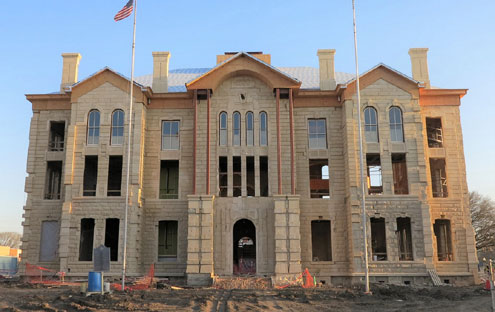 All photos by Larry Standlee (except Museum photo)
First, the long columns on each side are being put in place, and the new look is very dramatic.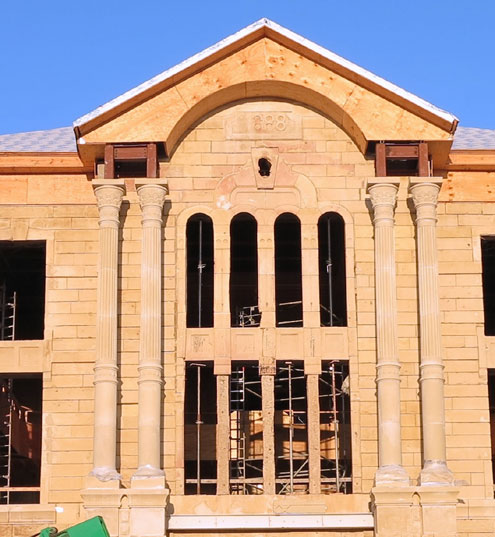 Second, many of the windows on the 3rd floor have now been installed, and the windows are beautiful. There are a total of 104 windows to be installed over the next few months as the stone work is complete.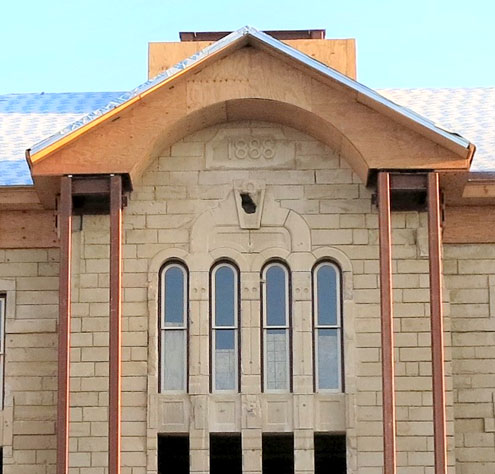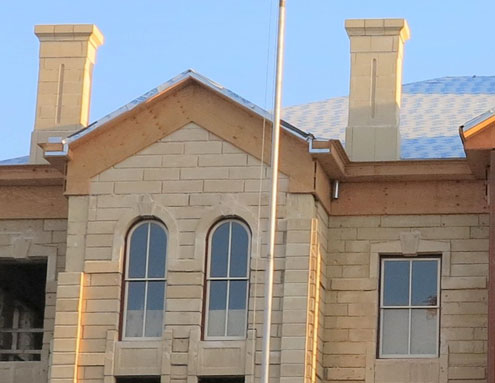 Work is continuing on many other parts of the outside and inside. Almost every day brings an addition.
If you visit Bonham to see the Courthouse, be sure to also visit the Fannin County Museum of History, where you can learn all about the history of the Courthouse.