Local News
Smitty's Motor Company makes a donation to Bonham Kiwanis' Angel League
Mar 31, 2021
Bonham, Texas -- Bonham Kiwanis' Angel League program received a generous $500 donation from Michael Smithey of Smitty's Motor Company in Bonham. Mr. Smithey is a friend and fishing buddy with Judge Kenny Karl. Judge Karl and his wife Mary Karl have been the chairpersons of the Angel League program for Bonham Kiwanis for many years. Angel League began as a softball league for children with physical and mental challenges who may not otherwise be able to participate in a regular baseball or softball league. In recent years the program also has expanded to include a basketball league component.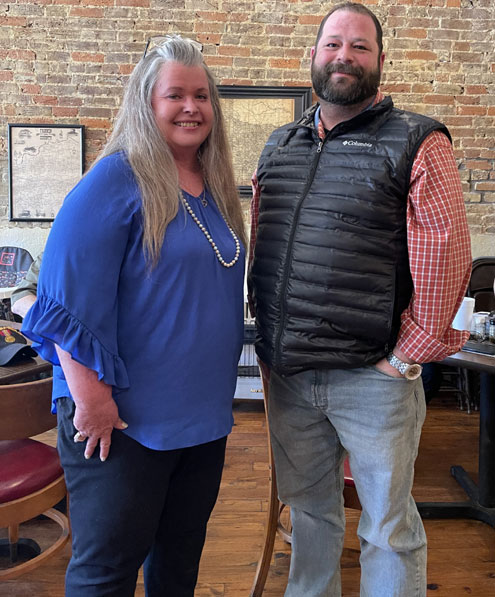 (L-R) Kiwanian Mary Karl and Michael Smithey
Mary Karl has sought community support for the program and this year when Michael Smithey learned of the need the Angel League had, he was "all in!" The youth who compete this year will have new baseball caps and jerseys this year because of his generosity! Bonham Kiwanis and the Angel League are grateful for his support! Our ability to serve the youth is a joint effort with our community. If you are interested in visiting or joining Bonham Kiwanis, contact Lauri Blake at (903)583-2863. Kiwanis meet each Tuesday at the Breakfast Stop at noon.