Local News
McKinney Battalion Chief to attend TEEX Fire Service Executive Officer Program
Apr 8, 2021
Selection to the program is an honor
McKinney, Texas (April 6, 2021) – The McKinney Fire Department (MFD) is proud to announce Battalion Chief Tino Paredes was selected to participate in the Texas A&M Engineering Extension Service (TEEX) Fire Service Executive Officer Program. This is an elite program designed to provide advanced level professional development to sharpen leadership skills of executives in the fire service.
The weeklong program starts in May and includes training from professors from Texas A&M's Mays Business School. The classes include topics like creativity and innovation, budgeting, managing change and transition and stress management.
"We are so proud of Battalion Chief Paredes for earning this opportunity and look forward to the skills he will bring back to our fire department," said McKinney Fire Department Assistant Chief RB Alley.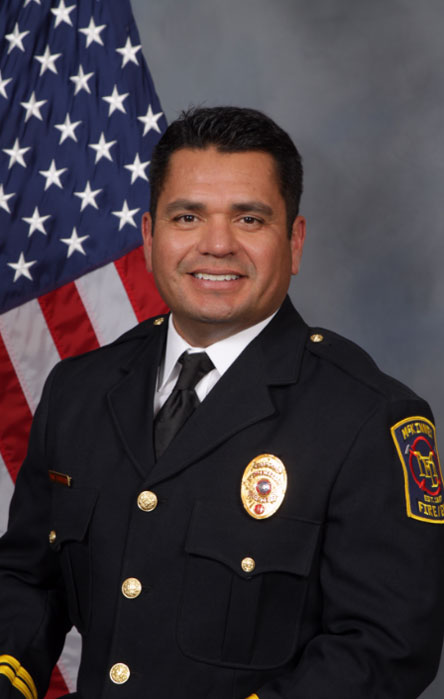 McKinney Fire Department Battalion Chief Tino Paredes
Safety information can be located at
www.mckinneyfire.org or www.nfpa.org