Columnists
Do Georgia's politicians have justice on their minds?
Apr 7, 2021
Coca-Cola, ending South Africa's apartheid, and Austin College—some 'teachable moments.'
During those days in the 1960s when Dr. M. L. King spoke of the interconnectedness between "Saigon, Selma, and South Africa," human rights groups were globally coordinating ways to end apartheid* in South Africa. Boycotts, divestment and sanctions were some of the non-violent actions that seemed promising.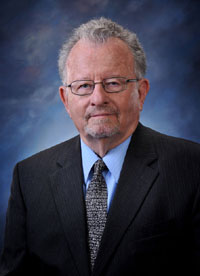 My first class on Africa here at Austin College was in the spring of 1986. While my section on South Africa covered its earlier history, I did explain that many groups around the world were then pressuring South Africa to end apartheid and allow all South Africans to vote. Only whites could.

Indeed, in late May, 1986, HR 4868 –the Comprehensive Anti-Apartheid Act, was introduced in Congress, and debate began on prohibiting loans, investments, and other activities that did not support the majority of South Africans seeking the right to vote in their own native land. Some of my students, knowing that Coca-Cola was the major soda sold there, and the key symbol of the USA's support of South Africa, suggested that Austin College should have our food services drop Coca-Cola from our cafeteria. When the fall term began in September, we took this idea to Vice-President for Student Affairs, Robert D. Bradshaw, who suggested that we have a symposium on the issue. He would write to Coca-Cola's corporate headquarters in Atlanta and ask for them to send a representative to explain their position.

Alas, or hurrah, in late September, the news headlines were "Coca-Cola Acts to Cut All Ties With South Africa."**

Alas for minority rule in S. Africa, but hurrah for the many nations and groups that now could celebrate the use of boycott, divestment, and sanctions in search of justice. Austin College did not need to drop Coke from our cafeteria. While our students were too late to be part of the action, the college and community could celebrate a 'teachable moment!'

As for the US Congress' Comprehensive Anti-Apartheid Act of 1986, it did pass the House on June 18, 1986, and the Senate on August 15, but President Reagan vetoed it on September 26. Thanks primarily to the Black Caucus in the House, the veto was overridden on September 29, and also by the Senate on October 2—thus becoming law. Republicans were not supporters of apartheid, but argued for 'constructive engagement,' ending apartheid as a process. Indeed, it was still in process until South Africa, under immense pressure, ended it officially in 1994. Our student affairs vice-president, Robert Bradshaw, passed tragically and accidentally in 1993.

Some have called the USA, the United States of Amnesia. With the present news from Georgia and its new voting law, we hope that all the politicians, voters, and business people involved will remember what Archbishop Desmond Tutu replied when he was warned by many that the lowest income people of South Africa would suffer the most if boycott, divestment and sanctions succeeded. He replied that when the 'tall ladder' of apartheid falls, those at the top, who will suffer so much more than those at the bottom, will have to reconsider their priorities.

The important role that sports played in democratizing South Africa is another long story. Major League Baseball's move from Atlanta to Denver is just the beginning. Do Georgia's politicians have justice on their minds?
---
*Apartheid means 'apartness' in Afrikaans (spoken by white settlers of Dutch descent). Introduced in 1948, it separated by law the black majority (76%), Asians (3%), Coloureds (13%), and whites (13%). Of the whites, 60% were Boers of Dutch origin, and 40% were English. These statistics are from 2004.
**Los Angeles Times, September 18, 1986