Entertainment
He led with passion
Jul 3, 2021
Effervescent. That's the word Roy Floyd uses to describe an outgoing person who has an infectious charm and a scintillating personality. Effervescent.
Oh, wait! That's Roy! Yes. Yes, it is.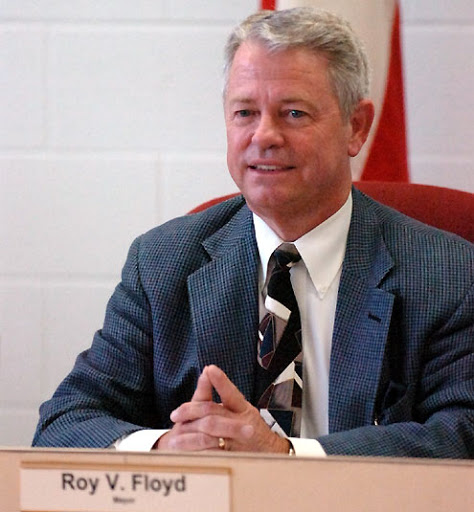 Roy Floyd
When the Floyd family moved to Bonham from Frederick, Oklahoma, Roy hit the ground running. With a glass-is-half-full approach to becoming involved in the community, Roy and his beautiful family breathed in the beauty, history, and bright potential of Bonham and Fannin County. The family supported a different restaurant each Sunday after church. There was young Roy and his gorgeous wife Lynda at the table. With them were little Sean in his coat and tie and adorable Rory in her ruffled dress, cascading blonde curls, and frilly bow in her hair.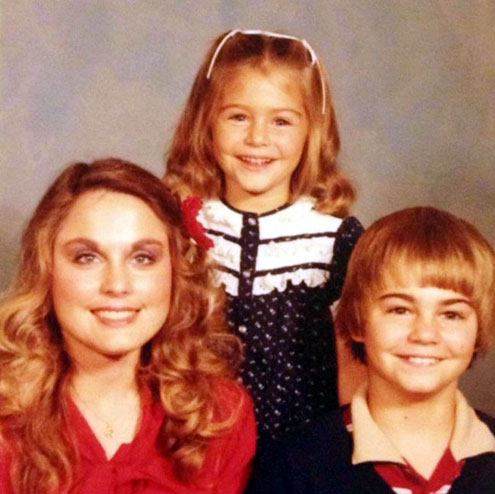 Lynda, Rory and Sean
Roy's radio experience and God-given gift of oratory soon found Bonham enjoying a decades-long journey of growth, name recognition, and popularity. Winston Churchill said, "Of all the talents bestowed upon men, none is so precious as the gift of oratory. He who enjoys it wields a power more durable than that of a great king." Who better to recruit prospective businesses or influence locals to "accentuate the positive" than Roy Floyd?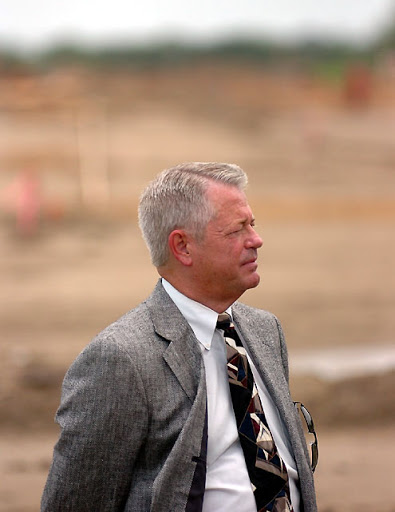 Roy Floyd at the groundbreaking for the new Brookshire's in Bonham.
When keynote speakers were considered, Roy was at the top of the list. He was the master of ceremonies of countless banquets, radio broadcaster for all Bonham Warrior football games, and announcer of more parades than he can recall. His effervescence made him a people magnet, and he could always relax a crowd with his warmth and wit.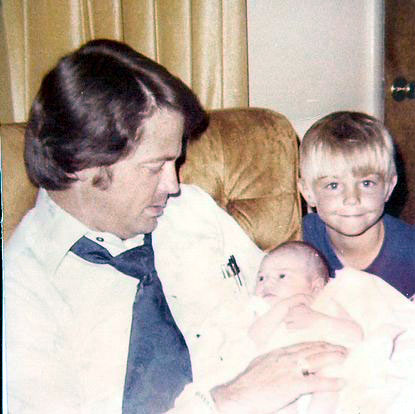 Roy and the babies
Meetings, meetings, meetings. Always seeking to promote Bonham and Fannin County, Roy became involved in local, county, and regional organizations. His days were packed with meetings, but he managed multiple commitments with his one rule—any meeting that lasts longer than an hour is useless. The same went for doctors' appointments. If he waited more than 15 minutes in the waiting room, he'd hand the receptionist his business card and say, "Have the doctor call me when he can see me." Then he'd leave. Bright and busy people set parameters. Roy's time was valuable.
During the years when he owned KFYN-KFYZ, Roy hosted a radio show—"Town and Country." Business people gathered at a local restaurant, such as Salad Bowl, Dairy Queen, or Kwik Chek for an early morning session of news and advertisements.
Businesses such as Joe Britton Hardware, Reaves Home & Auto, and Currin's Man's Shop took turns reading news stories and giving their own business promotions. However, funeral notices were reserved for Roy, himself. Only Roy could lower his voice to an obituary level and compassionately say, "KFYN-KFYZ has received notice of funeral services for …"
Socio-economic status and level of education carried little weight with Roy Floyd. Speaking to a banquet hall of Fortune 500 executives was as easy for him as it was explaining the duties of a city mayor to a third-grade class.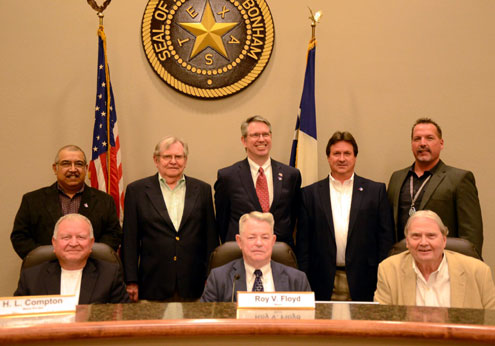 Mayor Roy Floyd and the Bonham City Council
Hooray for Bonham and Fannin County! There will be shades of Roy Floyd for generations to come in every new business, improved infrastructure, and sound governmental policy. It's a feeling…and it's contagious. And it all started with a young man who looked at our community and said, "It is good." We don't have to be effervescent like Roy; we just have to see our town in a positive light and believe in the good we can do.
Thanks for the nudge, Roy.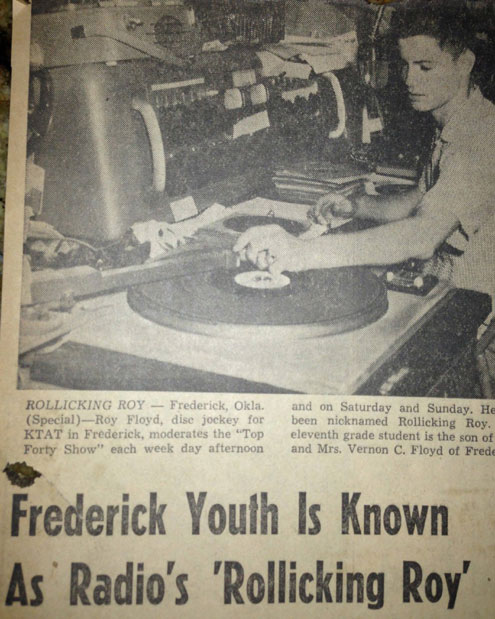 A newspaper from "Rollicking Roy's" early days in radio.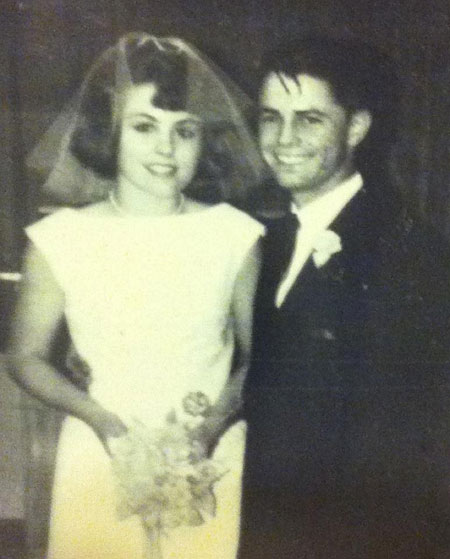 Roy and Lynda at their wedding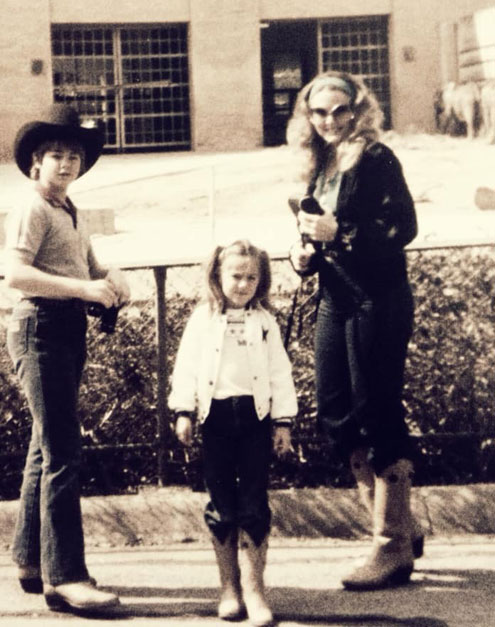 Sean, Rory and Lynda
The Floyd family participates in a Christmas Parade.