Entertainment
World's largest steam locomotive tours the U.S.
Aug 18, 2021
Pottsboro, Texas -- Quite understandably, when Big Boy 4014 came chugging to a stop in Pottsboro on Friday, August 13, a crowd of hundreds of spectators had already gathered. After all, when you are the world's largest steam locomotive, your reputation proceeds you. This behemoth weighs more than a Boeing 747, is longer than a pair of city buses and was designed for stability at 80 miles per hour.

Built circa 1940 by American Locomotive Company (ALCO) of Schenectady, New York, there were originally 20 steam locomotives in the "Big Boy" class that was designed to haul 3,600-short-ton trains over the eastbound ruling grade of the Wasatch Mountain Range in Utah. Big Boy 4014 is the only one still rolling down the tracks.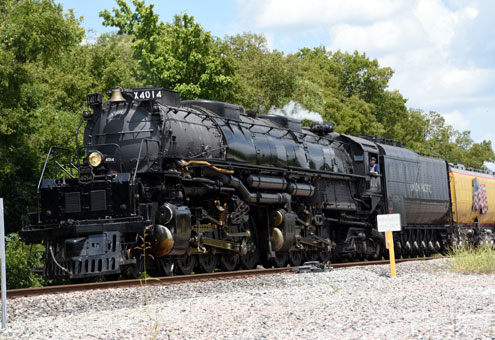 Big Boy 4014 completed its final revenue run on July 21, 1959 with 1,031,205 miles on the odometer and was donated to the Railway and Locomotive Historical Society in Pomona, California. After it was announced that Union Pacific would restore one of the eight Big Boy locomotives as an excursion train, ownership of No. 4014 was transferred back to Union Pacific in 2013. Restoration began in 2016 and was completed in early 2019.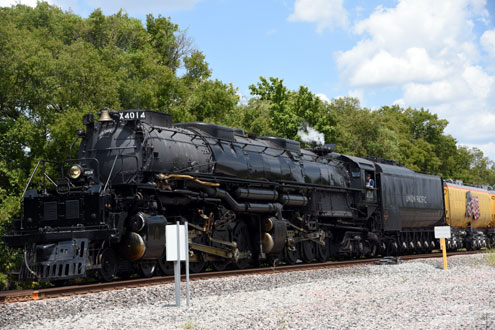 In May 2019, No. 4014 made its first excursion run as part of sesquicentennial celebrations marking 150 years since the completion of the First Transcontinental Railroad.
Union Pacific canceled 2020 steam operations due to the pandemic, but Big Boy 4014 resumed operations in August 2021 with scheduled stops in Fort Worth and Houston, Texas (Aug. 17); New Orleans, Louisiana (Aug. 21); St. Louis, Missouri (Aug. 29); and Denver, Colorado (Sept. 6).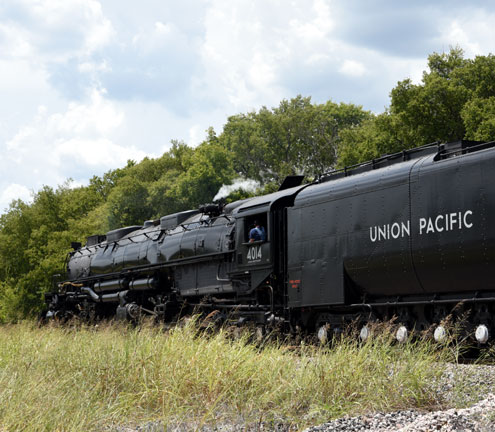 This historic locomotive will be on display in Denver during Labor Day and then Big Boy and its crew will return to the Cheyenne Depot Museum in Wyoming.