Lifestyles
Theatricks production of Junie B. Jones is Not a Crook to run through Sept. 19
Sep 19, 2021
Sherman, Texas -- Sherman Community Players is delighted to welcome its new Theatricks Coordinator, Kayla Weinkauf. She is joining the theatre as the Theatricks program begins its 36th season of productions for children, teens, and the entire family.
Kayla holds a bachelor's degree in Theatre Education from McMurry University and has extensive experience in theatre as a performer and director, especially in children's programs. She first fell in love with theatre at the age of 8, began performing with Backdoor Community Theatre in Wichita Falls when she was 14, and has been a cast member and director in numerous
productions for Abilene Community Theatre and for the Voices Unmasked traveling theatre troupe and Out of the Trunk children's theatre company at McMurry.
With Voices Unmasked, she spent three years writing and performing shows for children and teens at schools ranging
from the elementary through the high school grades. She has also been an actor with the Paramount Theatre in Abilene.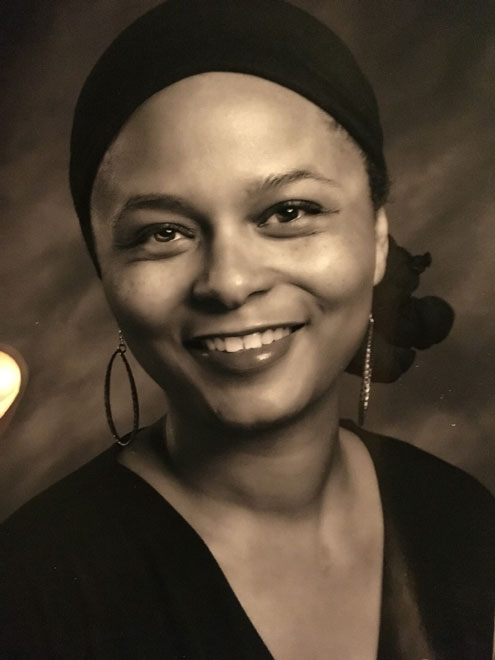 Kayla Weinkauf
Kayla believes strongly in the importance of theatre involvement for young people.
"Participating in theatre is an excellent way for children to become leaders both on and off the stage," she says. "Theatre gives them a safe space to explore their curiosity. It teaches children to speak with confidence, to be courageous and take risks, to celebrate victories and failures, to work as a team, to practice empathy, to remain flexible and embrace change, and most of all to have fun! These aren't just performance skills, these are life skills that everyone needs."
She is very excited to be SCP's new Theatricks Coordinator: "I hope the Theatricks program will be a fun, diverse place for children and youth to embrace their creativity and build their confidence."
Kayla's first Theatricks production this fall will be Junie B. Jones is Not a Crook, based on the beloved and hilarious children's books by Barbara Park, which will be performed September 10-19. This will be followed by the Harry Potter comedy Puffs in January 2022 and the Texas premiere of The SpongeBob Musical in June 2022.
Kayla is looking forward to working with the Supporting Cast, the Theatricks teen group, on Puffs; the group will be meeting monthly this fall as they begin to put together the show.
"I have been constantly impressed with Kayla's passion for children's theatre since the moment we met," says SCP Managing Artistic Director Joshua Harris. "Her enthusiasm and energy are infectious, and I am thrilled for the opportunity to work with her."