Obituaries
William Eugene 'Gene' Gandy
Sep 14, 2021
Honey Grove, Texas -- William Eugene "Gene" Gandy, LP, JD, died at his home in Tucson, Arizona, on February 5, 2020, following a courageous battle with cancer. Gene is survived by his wife Delia Rose Bethell of West Sacramento, California, and his sister Linda Rose Gandy Krasowski and her husband Bernard, of El Paso, Texas.
Gene was born in Honey Grove, Texas, to Horace Whitfield and Willie Reed Skinner Gandy, both of whom predeceased him.
In 1956 Gene graduated from Honey Grove High School where he was vledictorian and member of the band. Gene was an excellent pianist and trumpet player. During high school, Gene played in the house band at the exotic Bamboo Club in Paris, Texas, on Saturday nights. Legend has it that Gene honed his jazz skills by jamming with local Africa-American musicians who were allowed to gather in the Bamboo Club after closing time.
Those late-night jam sessions served Gene well when he enrolled in what is now the University of North Texas where he auditioned for and was selected to be pianist for the prestigious One O'Clock Lab Band. After graduating in 1960, Gene was drafted into the U.S. Army where his musical skills were put to good use by his various commanders.
While stationed at Fort Carson, Colorado, Gene also served as a legal clerk and court reporter, and this glimpse of the legal profession led him to abandon his music career and apply to attend law school. Gene entered the University of Denver School of Law upon his discharge from the military. Gene served as Editor of the Law Review and earned his J.D. degree in 1965.
Gene's hard work in law school was rewarded by being hired as an Assistant United States Attorney in Denver following his passing the Colorado state bar examination. Later, Gene, Tom Lamm and Leonard Davies opened their own private law office in Denver.
A Texan to the core, Gene returned to his hometown of Honey Grove in 1971 to manage his family land and cattle operation north of town. At the same time, Gene joined the late Richard Voyer in the practice of law in Honey Grove. After his return to Fannin County, Gene developed an interest in ranch life, especially owning and riding horses.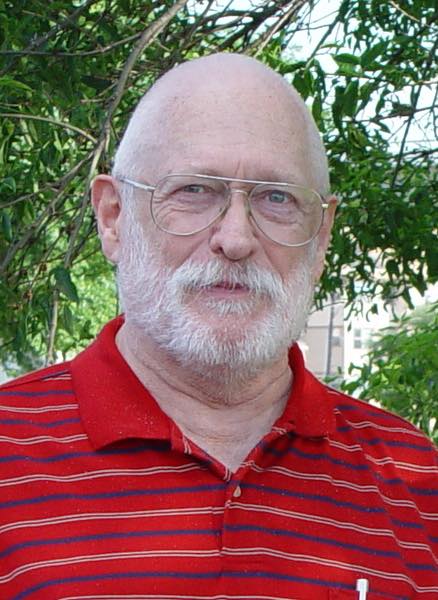 In 1979, when Fannin County Attorney John Morris resigned, Dan Meehan, the Assistant County Attorney, suggested to the Commissioner's Court that they appoint Gene the Fannin County Attorney. Gene served in that position until Dan Meehan was elected to the position in 1980, and then Gene stayed as Meehan's assistant well into 1981. After serving Fannin County, Gene joined the law practice of Robert McWhirter, A.W. Clem, and Charles Waldrum in Paris.
When funeral homes stopped providing ambulance service, Honey Grove found itself without emergency medical care. Gene and several other volunteers responded to this need by teaching themselves emergency medical techniques, and he and his friends ended up founding the Honey Grove Volunteer Ambulance Service. Gene even headed the financial campaign that raised enough money to purchase a new ambulance out-fitted with state-of-the art medical equipment.
Initially trained in first aid, Gene gained his EMT certification when it became available and started teaching in an EMT program at Paris Junior College. Gene became Honey Grove's only paramedic in 1981. Gene was very involved in the statewide regulation of EMS. The committee prior to the current GETAC was TEMSAC (the Texas EMS Advisory Council). TEMSAC was charged with developing a comprehensive state EMS plan. He served on that committee until it met the "sunset" date established by the state Legislature. Gene continued to be active in furthering the profession, serving on state EMS committees and helping develop regulations and exams. In 1989 he moved from volunteer to full-time, abandoning law and establishing the paramedic program at Tyler Junior College.
After marrying Delia in 1988, Gene moved several times in support of her career, but his EMT duties only increased. Gene spent three years with Texas' Shackelford County EMS, then taught two more years at Cochise College in Arizona. Gene later worked for PERCOM, a provider of online EMS education.
Gene dedicated himself to the enhancement EMT educational curricula. He was a nationally sought-after lecturer, and he often testified in trials involving allegations of professional negligence on the part emergency medical personnel. Gene served on the editorial advisory board of EMS World, a major publisher of educational material and sponsor of continuing educational seminars for emergency medical professionals, for more than a decade. He reviewed article submissions and EMS World Expo proposals until shortly before his death. A colleague noted that Gene's lasting admonition to his fellow professionals was "to be kinder to each other, to rededicate themselves to being stewards of their profession, and to strive towards the scholarship, professionalism, and compassion he thought every EMT should embody."
A celebration of life will be held at Lyday Hall, Honey Grove Public Library, Honey Grove, TX, at 2:00 p.m. on Saturday, September 18, 2021, following interment at Oakwood Cemetery at 1:00 p.m. Memorial donations may be made to the Gene Gandy Scholarship Endowment for Emergency Medical Service Professions, Tyler Junior College Foundation, PO. Box 9020, Tyler, TX 75711.