Religion
Open Arms Homeless Shelter has volunteer opportunities!
Aug 24, 2021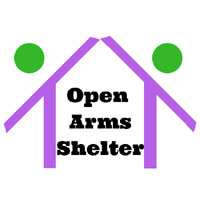 Fannin County, Texas -- The Fannin County Open Arms Homeless Shelter has numerous volunteer opportunities. We are offering a training on Tuesday evening, August 26 at 6:30 p.m.-8:30 p.m. at Trinity Baptist Church. Trinity is located at 219 W. Denison St., Bonham, TX. Please use the Franklin St. parking in the back of church. If you are interested, please join us for information and signup opportunities.

We have positions of service for on-site supervision, self help and life skills classes, bringing and or preparation of meals, as well as many other areas of support. We also need pastoral care and would appreciate local clergy interested in providing to our residents.

For more information please see our website, oashelter.com, or all Director Mark Sanderson at 903.449.4451.