Local News
Eastbound FM 2862 between CR 513 and SH 121 to close for 2 months
Sep 19, 2021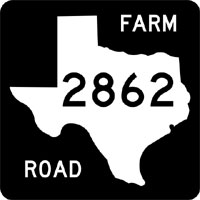 Collin County, Texas – Weather permitting, the Texas Department of Transportation (TxDOT) will temporarily close eastbound Farm-to-Market (FM) 2862 from County Road (CR) 513 to State Highway (SH) 121 for two months, beginning Wednesday, Sept. 8 at 9:00 a.m.

Motorists on SH 121 who plan to turn onto eastbound FM 2862 will be detoured to eastbound FM 455.

Message boards have been placed on SH 121. Drivers should exercise caution and expect delays or seek alternate routes.

This closure is part of the SH 121 reconstruction project from the Collin County Outer Loop to the Fannin County line. Visit www.DriveTexas.org for more information about this road closure and others.

For media inquiries, contact TxDOT Public Information Officer Patrick Clarke at Patrick.Clarke@txdot.gov or (214) 320-4483.