Columnists
It was corny
Sep 12, 2021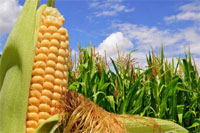 The "Hee Haw" television show's 332 episodes ran from 1969 to 1997 and it could certainly be called corny. After all, many of their comedy sketches were in a cornfield. Buck Owens and Roy Clark were the two main stars, however they also had a wide variety of regulars along with a lot of famous guest stars from time to time.

The popular show was actually a series of skits, two other similar television shows around that time were "Laugh In" and "Real People."

Buck Owens was born Alvis Edgar Owens on August 12, 1929 in Sherman, Texas. He passed away on March 26, 2006 in Bakersfield, California where he had lived fifty-five years. Buck never forgot the town where he was born; in 1996 he was inducted into the Country Music Hall of Fame and he mentioned Sherman in his acceptance speech.

In 2001 former mayor Julie Ellis Starr was credited with arranging Buck Owens' return to Sherman where he gave a concert and donated money to help with the renovation of the Kidd-Key Auditorium in the Municipal Building.

Buck is one of the country artists credited with creating the "Bakersfield Sound" in the late '50s which combined country and rock and roll. Merle Haggard also lived in Bakersfield and was associated with the "Bakersfield Sound," as is Dwight Yoakum. Merle was a great imitator of other country singers; on YouTube there is a very good short video of him on Glen Campbell's show singing like Johnny Cash, Buck Owens, Marty Robbins, and Hank Snow.

Roy Linwood Clark was born on April 15, 1933 in Meherrin, Virginia. He passed away on November 15, 2018 in Tulsa, Oklahoma where he had lived for almost forty years. Roy sang and could play a wide variety of musical instruments. My favorite Roy Clark song is "Thank God and Greyhound."

A few of the "Hee Haw" regulars are listed below:

Roy Acuff - one of the regulars on the Grand Ole Opry for over 50 years, he may be best known for his recording of the song "Wabash Cannonball."

David Akeman AKA "Stringbean" - Stringbean is probably best remembered for his very country way of dressing on "Hee Haw" and his playing of the banjo. He and his wife were murdered in their home in 1973, it turned out that a cousin was their killer.

Barbi Benton - Barbi is an actress and a singer, however she is probably best known as being one of Hugh Hefner's many girlfriends.

Archie Campbell - Archie played a barber on the show, he may be best known for his comedy readings of nursey rhymes such as "Rindercella" or "The Pe Little Thrigs."

Marianne Gordon - Marianne was one of the girls known as "The Hee Haw Honeys,' she was once married to Kenny Rogers.

Gunilla Hutton - probably best remembered for playing the part of Nurse Goodbody on the show.

Grandpa Jones - On the show Grandpa was known for the way he asked and then told, "What's For Supper?"

George Lindsey - George may be best remembered for his role of the "Goober" character on "The Andy Griffith Show."

Irlene Mandrell - Irlene, along with Louise, is one of Barbara Mandrell's two sisters.

Grady Nutt - Grady was actually a Southern Baptist minister and was affectionately known as "The Prime Minister of Humor."

Minnie Pearl - Minnie was another regular on The Grand Ole Opry for over 50 years. She was known for her comedy as well as the $1.98 price tag that hung down from the brim of her hat, plus the way she would say "How-DEE, I'm just so proud to be here," at the start of her comedy routines.

Kenny Price - Kenny Price was in many comedy skits on the show, he also recorded a song titled "The Sheriff of Boone County."

Lulu Roman - Lulu Roman at one time lived in Dallas, anybody that ever watched "Hee Haw" and sees Lulu's picture should remember Lulu.

Junior Samples - Junior Samples was known for wearing overalls and saying "Call BR 549" if you wanted to buy a car. He was once a surprise subject of the show "This is Your Life," when that was announced to the television audience he cried.

Linda Thompson - In 1972 Linda was Miss Tennessee Universe, however she is probably best known for being one of Elvis Presley's many girlfriends. Once when I was at Graceland I was lucky enough to take a picture of Linda and Elvis which I still have.

It seems like just about anyone who was in country music during "Hee Haw's" long run on television appeared on the popular show from time to time; there were also many other guests who weren't associated with country music. Just fifteen of the almost five hundred guests included country singers Bill Anderson, Garth Brooks, Jimmy Dean, Roger Miller, Lorrie Morgan, Willie Nelson, Ray Price, Charley Pride, Eddie Rabbitt, Marty Robbins, Hank Snow, The Statler Brothers, George Strait, Randy Travis, and Hank Williams, Jr. Fifteen of the non-country guests included Pat Boone, Terry Bradshaw, Ray Charles, Sammy Davis, Jr., Vic Damone, Donna Douglas, George Gobel, Hugh Hefner, Ed McMahon, Stan Musial, Regis Philbin, Vernon Presley, John Ritter, Doc Severinsen, and Bobby Vinton.

It's nice to see something corny from time to time. "Hee Haw" was just a lot of good, clean fun and there's certainly nothing wrong with that.

If you have any comments or questions my e-mail address is deh63shs@yahoo.com.