Obituaries
Jerry Lee Robinson
Sep 14, 2021
Bonham, Texas -- Jerry Lee Robinson, 70, of Bonham, TX was born on December 18, 1950, to Sandy Eugene Robinson and Ruby Mary (Birdsong) Robinson. He passed away on Saturday, September 11, 2021, at home surrounded by his loved ones.
Jerry graduated from Bonham High School. From a very young age he found he had a passion for the great outdoors; hunting and fishing was his life, and he was truly the best at both.
Jerry married Melinda Windham Robinson on January 25, 1968, in Euless, TX. They enjoyed doing everything together, he stood by her side through her battle with cancer, she was the love of his life, and he was the love of hers. Jerry and Melinda truly cherished, loved each other, and supported one another through everything.
Together they raised one daughter, Kim who has always been a daddy's girl, little did he know the boy he always wanted was nothing like the little girl he got, she could out hunt and fish most of the boys and grown men at that. Jerry passed his love for the great outdoors down to his daughter, son-in-law, and grandkids.
After becoming a grandpa, Zack and Kaylee became his whole world, he loved to go watch them rodeo, play sports, and accomplish their dreams, but mainly just being with them meant the world to him. Becoming a great grandpa meant even more to him, he loved Layker and Langstyn with all his heart and was so happy they were in his life.
Jerry was saved April 4, 1983 and baptized the same night at First Baptist Church of Bonham. After following the Lord his whole life, he finally made the full commitment. His faith in Jesus Christ was very important to him and he shared his love and faith on to his family.
Jerry was a COOK, anyone who knew him knew his love for cooking. Everything he made was delicious, I can promise there were never any leftovers.
Jerry never met a stranger and boy could he talk, he liked to share stories even if he exaggerated a little. Those that knew Jerry loved him and those that didn't know him would have, he was such a sweet and kind man. He will be greatly missed by so many.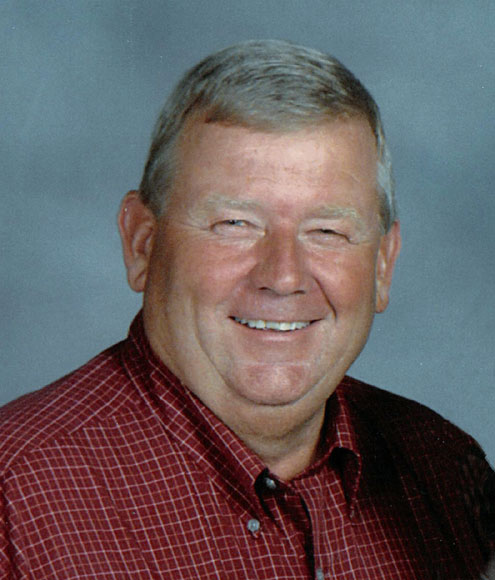 Left to cherish his memories are his wife, Melinda Robinson of Bonham, TX; daughter, Kim Waldrop and husband Stan of Telephone, TX; grandson, Zack Waldrop and wife Lyndi of Sobol, OK; granddaughter, Kaylee Waldrop and fiancé Jesse of Telephone, TX; great grandchildren, Layker and Langstyn; brother, Richard Robinson of Bonham, TX; sister, Flo Penrod of Colbert, OK; brother, Kenneth Robinson of Mt. Pleasant, TX; sister, Susan Meador and husband Kerry of Wolfe City, TX; sister-in-law, Donna Moore and husband Mike of Denison, TX; brother-in-law, Don Windham and wife Debbie of Lampass, TX; along with numerous nieces, nephews, extended family and friends and a few extra grandkids along the way, Rance and Reece Buster, and Nathan, Elizabeth, and Lidia Essary.
Jerry will be greeted into his heavenly home by his father, Sandy Robinson; mother, Ruby Robinson; father-in-law, Roby Windham and mother-in-law, Thelma (Chelma) Windham; brother, Phillip Robinson; his Aunt Virginia; Uncle Buck; cousin, Jack Birdsong; and a few great friends and birddogs.
Funeral services will be held at 2:00 p.m. on Thursday, September 16, 2021, at the First Baptist Church of Bonham. Bro. Ken Ussery and Bro. Tracy Williams will officiate. Interment will follow at Willow Wild Cemetery.
Serving as pallbearers will be Gary Kennedy, Rodney Gibson, T. Moore, David McBroom, Mark Buster, Carl Ray Cox, Jason Caylor, and Jason Stephens.
Serving as honorary pallbearers will be Harvey Stanford, Billy Jack Houston, Don Manhart, Gene Willis, Al Bronson, Rance Buster, Reece Buster, and Nathan Essary.
Visitation will be held at 1:00 prior to the service at the First Baptist Church of Bonham, TX.
To convey condolences or sign an online registry please visit www.coopersorrells.com