Front Page
Congressman Fallon speaks at September meeting of Fannin County Republican Women
Sep 15, 2021
Bonham, Texas (Monday, Sept. 13, 2021) -- U.S. Congressman Pat Fallon came to Bonham last night to speak to the Fannin County Republican Women. But before Congressman Fallon spoke, the FCRW held their regular meeting. This consisted of the Secretary's report, Treasurer's report, Introduction of guests/membership report, Legislative report, and then the announcement of the FCRW Board nominees.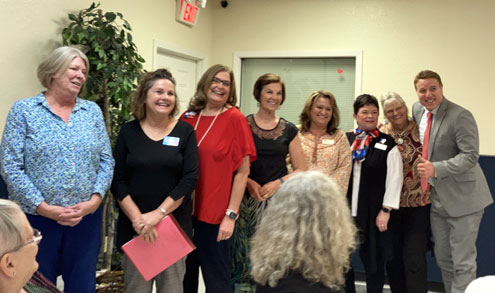 Then Congressman Fallon took the stage. He discussed HR-1, his congressional ID, cuts in police funding, the Covid vaccine, border security, and Afghanistan.
Mr. Fallon stated he feels this "country is worth fighting for," and he plans on continuing his efforts.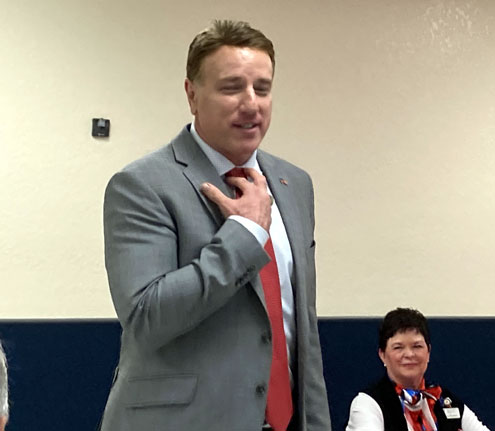 Congressman Fallon then took questions from the group. The funding for the Red River Army Depot was the first question asked. He stated that $183 million should be used to refit hummwv's at the depot just outside of Texarkana.
The second question asked was about the Lake Fannin property.
He asked the same question many of us have: "How did the costs balloon so quickly?"
He anticipates working with Senator Cruz and Senator Cornyn, and would like to see unanimity from the county. He would like to get letters from the county, cities, and from school districts stating their support.