School News
Austin College alumna Marlene Llopiz speaks on healthcare in Mexico
Sep 16, 2021
Sherman, Texas -- Austin College and its Center for Southwestern and Mexican Studies will present guest lecturer Dr. Marlene Llopiz on Tuesday, September 21, at 11:00 a.m. in IDEA Center, Room 127 to address "Understanding Mexico and its State of Health: An Overview of the Trials and Tribulations of the Mexican Healthcare System." The lecture is free and open to the public. Austin College requires masks for COVID protection be worn inside all campus buildings.
She will also meet with various classes and student groups during her campus visit.
Llopiz is chief medical and scientific officer and CEO for one of the most important training companies of the pharmaceutical industry in Mexico. She has more than 20 years of experience in the medical field, having worked extensively in medical affairs, clinical research, regulatory affairs, pharmacovigilance, risk management, market access, and product marketing.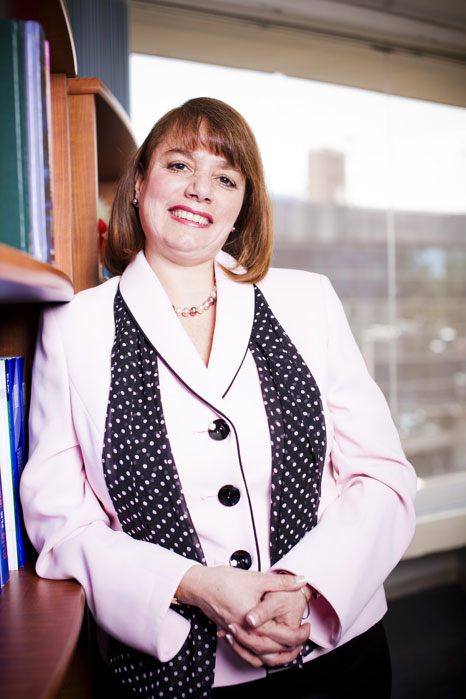 Dr. Marlene Llopiz
A 1980 graduate of Austin College, Marlene returned home to Mexico to attend medical school in Mexico City at the Universidad Anáhuac from 1980 to 1986. She had worked for many years in the medical field, but in 2001 at age 42, she was ready for a change and applied to Harvard University's master's program in public health, with a concentration in clinical effectiveness. She completed the degree in 2003.
She is currently general manager of Clínica Responsable Operativa, S.C., a consulting company for the pharmaceutical industry. She is head professor at the School of Higher Studies in Health, teaching "Public Health and Fundamentals of Healthcare"; "Research for Business Solutions, Business Interactions, and Marketing in Healthcare Organizations"; and "Best Practices for Human Capital Management." Those courses are part of the master's degree program in the Administration of Healthcare Organizations at La Salle University.
Llopiz is a member of the Alumni Committee of the Faculty of Health Sciences at the Anahuac University, a Council Member of the Association of Medical Specialists in the Pharmaceutical Industry (AMEIFAC), and a member of the Research and Academic Committees, part of the Chamber of Commerce of the Pharmaceutical Industry. She is a permanent advisor to the University Health Institute in Texas and the Harvard University School of Public Health.
She has been named to the Distinguished Alumni of Austin College, has twice received the Fellowship Award at Harvard University, received the Pharmaceutical Excellence in Leadership Award from the Anahuac University, and twice was listed among 100 Most Recognized People in the Health Sciences Industry by PharmaVoice and her peers.
She is co-editor and author of the book Manual de Medicina Farmacéutica (Principles of Pharmaceutical Medicine), author of a chapter in Global Issues in Patient Recruitment & Retention. She is a monthly author in Latin American Pulse for CenterWatch and is a member of the editorial committee for internationally recognized scientific journals Frontiers in Pharmaceutical Medicine and Outcomes Research and Pharmaceutical Medicine. She also wrote the referience book A Practical Guide to Asthma for First-Contact Physicians. with more than 15,000 copies in its first edition. She has recently been invited to write for the Health section of Mexico Business and is working on several other papers in the clinical research field.
Austin College, a private national liberal arts college located north of Dallas in Sherman, Texas, has earned a reputation for excellence in academic preparation, global awareness, pre-professional foundations, leadership development, committed faculty, and hands-on, adventurous learning opportunities. One of 40 schools profiled in Loren Pope's influential book Colleges That Change Lives, Austin College boasts a welcoming community that embraces diversity and individuality, with more than 50 percent of students identifying as persons of color. The residential student body of approximately 1,300 students and an expert faculty of more than 100 educators allow a 12:1 student-faculty ratio and personalized attention. Related by covenant to the Presbyterian Church (USA), Austin College cultivates an inclusive atmosphere that supports students' faith journeys regardless of religious tradition. The College, founded in 1849, is the oldest institution of higher education in Texas operating under original name and charter.