Obituaries
Patsy Jo McDowell
Sep 16, 2021
Bonham, Texas -- Funeral services for Patsy Jo Lasater McDowell, 73, of Ector, Texas will be held at 2:00 p.m. Monday, September 20, 2021 at Wise Funeral Home Chapel. Pastor Morris Cook will officiate. Burial will follow at Carson Cemetery in Ector, Texas. Patsy passed away Wednesday morning, September 15, 2021, at her home in Ector, Texas.
Patsy was born September 29, 1947, in Fannin County, Texas, the daughter of Earl Dillon Lasater and Mollie Jane Starnes Lasater. She married Erbin Junior McDowell on October 12, 1966. They were married for 54 years prior to her passing.
Patsy was a housewife who enjoyed making blankets. Her hobbies included sewing, quilting, and crocheting. Patsy and Erbin had a lush vegetable garden they worked on together. Kids were her life. She loved the company of children and had probably babysat half of the children in Ector. Patsy was a loving wife, mother, and grandmother. She will be greatly missed.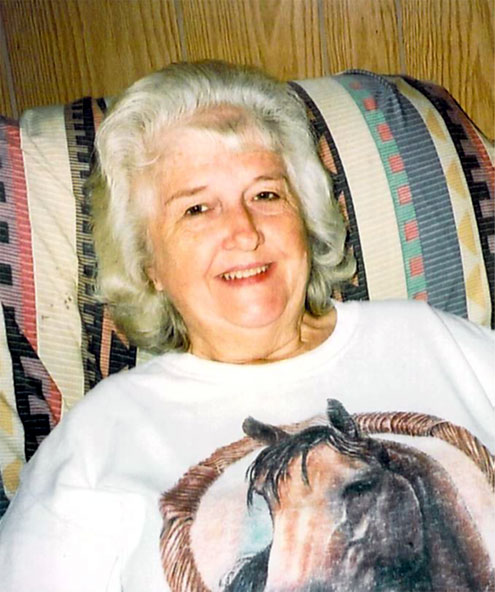 Patsy is preceded in death by her parents, brothers, Russel Lasater, Wilbern Thomas Lasater, and Willie Earl Lasater; and sisters, Edna Earl Taylor and Betty Wahl.
Patsy leaves to cherish her memories her husband Erbin Junior McDowell of Ector, Texas; son, Delbert McDowell and wife Lana of Durant, Oklahoma; daughter, Beverly McDowell Kraft and Brian Stone of Savoy, Texas; brother, Johnny Lasater and wife Audrey of Telephone, Texas; sisters, Maggie Barnes and husband Junior of Missouri, Lois Ball of Bonham, Texas, Judy Thompson and husband Jackie of Ivanhoe, Texas, and Margaret Whitaker of Honey Grove, Texas; grandchildren, Dillon James Kraft and wife Rachel, Avery Kraft, Travis McDowell and wife Lynsey, Randi Ragle and husband Daniel, and Dalton Dill; great grandchildren, Jacob Figg, Liam Ragle, Lyla Ragle, and Levi Ragle; numerous nieces, nephews, extended family and a host of friends.
Pallbearers will be Jeff Glaser, Brad Haywood, Mark Haywood, Ricky Large, Jeff Morris, Cliff Wright.
Honorary pallbearer will be Clint Wilson.
Online guest register at www.wisefuneralhome.com