Obituaries
Raymond Wayne Long
Sep 16, 2021
Savoy, Texas -- Raymond Wayne Long of Savoy passed away in Denison on September 15, 2021 at the age of 82. He was born September 9, 1939 to Raymond W. and Margaret Lucille (McElwee) Long in Bonham. He was the oldest of seven children.
Although Raymond had limited education because he left school to take care of his younger siblings, he had a strong work ethic and a good mind and was blessed with common sense. He was always busy and proved to be an excellent self-employed entrepreneur. His businesses ranged from running a junk yard, hauling hay, to heavy equipment operator. He worked hard, he took care of his customers, and he was a man of his word.
He also played hard. His passion was dirt track racing throughout the Texoma area. Raymond was a man of many stories. One of the most notable stories was he won first place in a dirt track race and the prize was $6.00! He said "Keep it." Later in life he enjoyed going to Choctaw was a favorite activity later in life.
Raymond loved his children and did his best to raise them and prepare them for life. He was especially fond of his miniature Australian shepherd, Bonnie. Raymond, a man of many friends, he will be missed.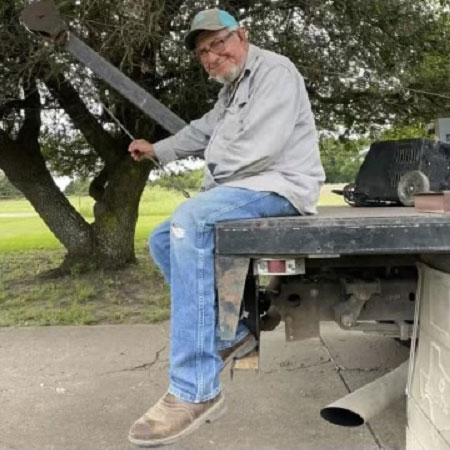 He was preceded in death by his parents, Raymond and Lucille; daughter Annette Scoggins.
He is survived by his son, Kenneth Long; daughters, Chandra Moon, Jamie Ehnis and husband Buddy; son, Cody Long and fiancé Lorry Roberts; six siblings, ten great grandchildren and nine great grandchildren.
Graveside services will be held Monday September 20, 2021 at 11:00 a.m. at Dodd City Cemetery in Dodd City, Texas. Visitation will be Sunday, September 19, 2021 at 3:00 p.m. – 5:00 p.m. at Mullican Little Funeral Home 754 State Hwy 56 E. Bells, Texas 75414.
Arrangements are with Mullican-Little Funeral Home, Bells, Texas. An online register may be signed at mullicanlittle.com