Obituaries
Robert James Yeager
Sep 19, 2021
Bonham, Texas -- Funeral services for Robert James Yeager, age 78, of Bonham, Texas will be held at 11:00 a.m. Saturday, September 25, 2021 at Bradford Chapel A. M. E. Church in Bonham, Texas under the direction of Wise Funeral Home. Pastor Janis Barnes will officiate. Burial will follow at Gates Hill Cemetery in Bonham, Texas. Robert passed away Thursday, September 16, 2021, at Texoma Medical Center in Bonham, Texas.
Robert was born on September 11, 1943, in Wolfe City, Texas the son of Henry Yeager and Joyce Woods Phea. He graduated from Washington High School and served in the United States Navy from August 1963 to August 1967. Robert married Arlene Branch in 1969 in Greenville, Texas. They were married 51 years prior to his passing. Robert worked at the Bonham Post Office for 30 years. A smile was always on his face. He had a wonderful sense of humor and liked to have fun. He was a spirited singer and dancer. He was a member of the Progressive Citizens.
Robert was a trustee and treasurer of Bradford Chapel A. M. E. Church, where he also played piano and sang. If you had ever attended a service, you would most assuredly have heard Robert exclaiming, "Yay, Yay!" in agreeance with the Pastor. Robert dearly loved the Lord! He will be greatly missed. Robert is preceded in death by his parents, stepfather, Luther Phea, brother, Henry Yeager, and sister, Sharon Roullins.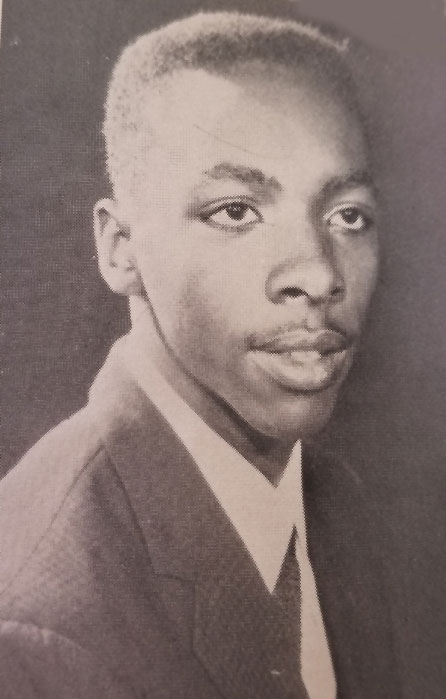 Left to cherish his memories are his wife, Arlene Yeager of Bonham, Texas; son, Roy Yeager of Bonham, Texas; son, Shalon Thomas of Dallas, Texas; daughters, Tracy Emeary and husband Keith of Sherman, Texas and Patricia Scott and husband Erik of Dallas, Texas; brother, James Edward Yeager and wife Christine; sisters, Stephanie Yeager-Johnson and Rose Freeman; grandchildren, Kiarra Walker, Shailen Scott, Bonnie Scott, Billy Walker II, Erik Scott Jr., and Tayshaun Walker; stepmother, Viola Yeager of Bonham, Texas; numerous nieces, nephews, extended family, and a host of friends.
Pallbearers will be Roy Yeager, Keith Emeary, Billy Walker II, Erik Scott, Erik Scott Jr, EJ Taylor.
Honorary pallbearers will be Joe Pease and Shalon Thomas.
Online guest register at www.wisefuneralhome.com