Sports
Bonham Lady Warriors beat Bells, 3-1
Sep 22, 2021
Bonham, Texas -- The Bonham Lady Warriors improved to 3-1 in District 11-3A with a four-set win over the Bells Lady Panthers.
Bonham junior Alli Kirkpatrick put down five kills in the opener and Hingrid Pedraza put down three kills to help the Lady Warriors hold off Bells, 25-22.
In the second set, Bells came out on top, 25-21, and the Lady Panthers had a 20-15 advantage in the third set when Kirkpatrick took over with seven kills down the stretch to help Bonham rally for a 25-23 win.
The Lady Warriors kept the momentum for a 25-16 victory in the fourth set to clinch the match.
Alli Kirkpatrick led all hitters with 25 kills and Hingrid Pedraza finished with eight kills.
Alexus Osborn, Kate Bounds, Aubri Pendergrass and Alejandra Soto all contributed kills.
The Lady Warriors (3-1) will be on the road at Blue Ridge (3-1) on Friday and then travel to Pottsboro next Tuesday.
Bells (2-2) will travel to Leonard on Friday.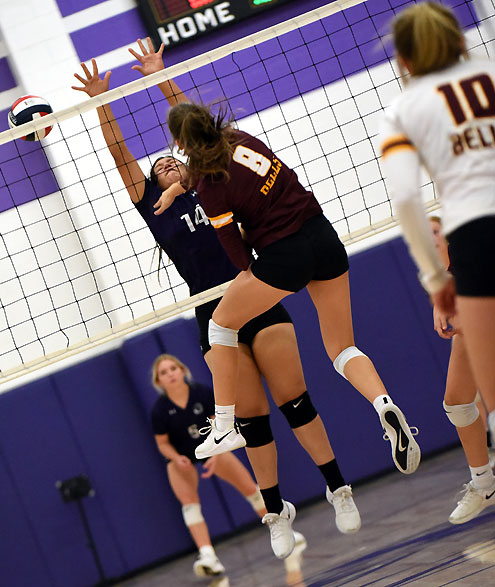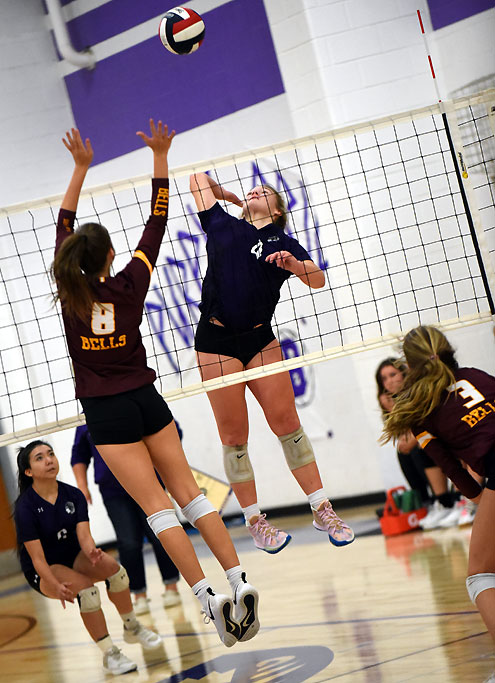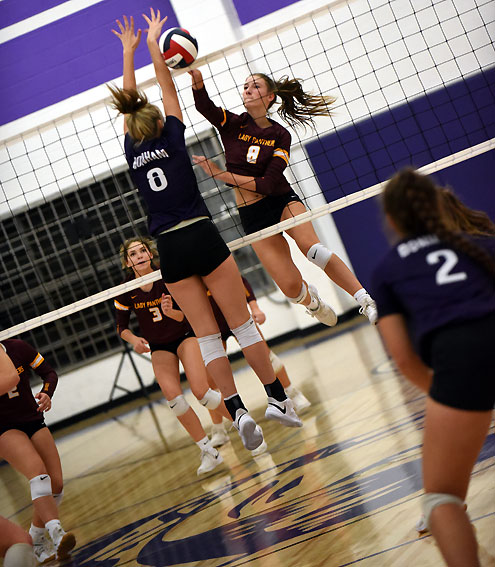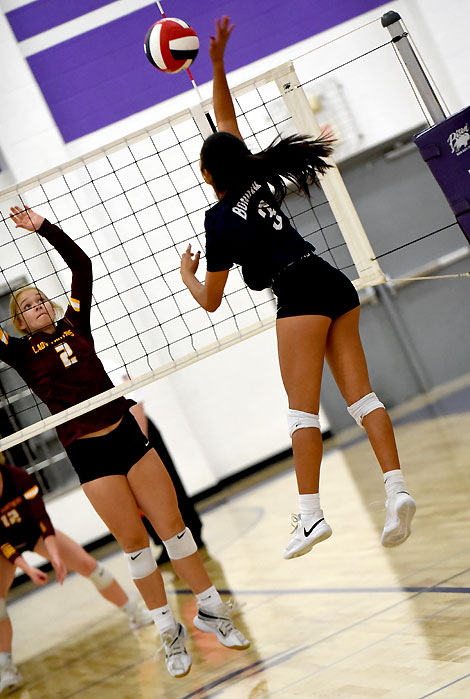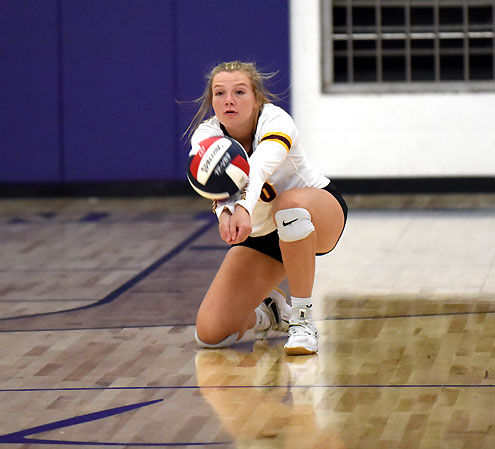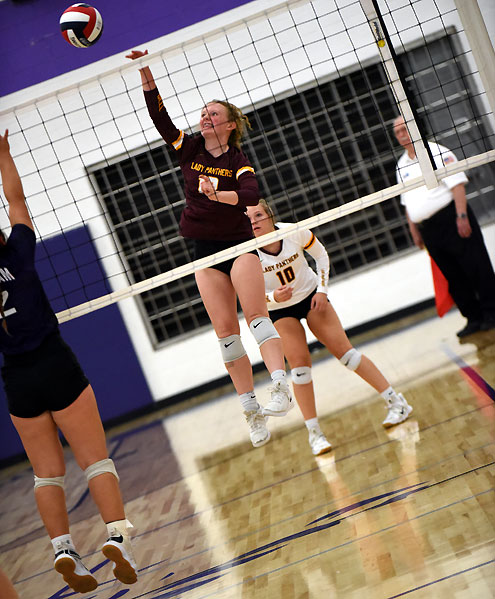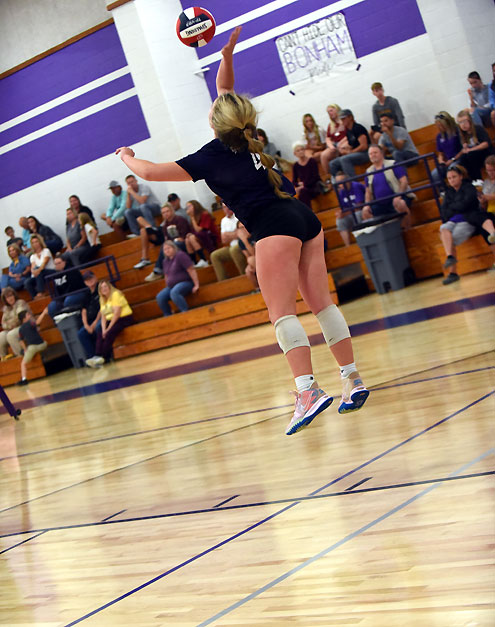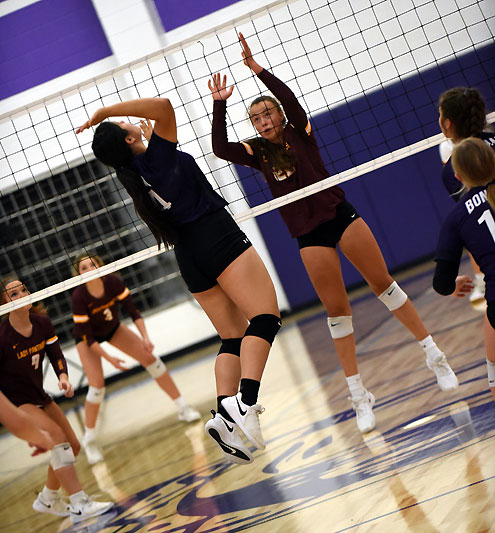 photos by Allen Rich
additional photos to run Thursday