Obituaries
Richard Smith
Sep 20, 2021
Trenton, Texas -- Richard Brandon Smith of Trenton, Texas passed away September 19, 2021, at 43 years old. He was born on May 18, 1978, to Richard and Diane Smith in Dallas, Texas. He married the love of his life Heather May (Boydston) Smith on April 10, 2009, in Las Vegas, Nevada.
When trying to describe Brandon most people say he was… "always happy, always smiling very jovial, never a mean word, just an all-around great guy some even call him 'coach'." He loved sports and coaching, he loved his friends and adored his family. He will be missed by all who knew him.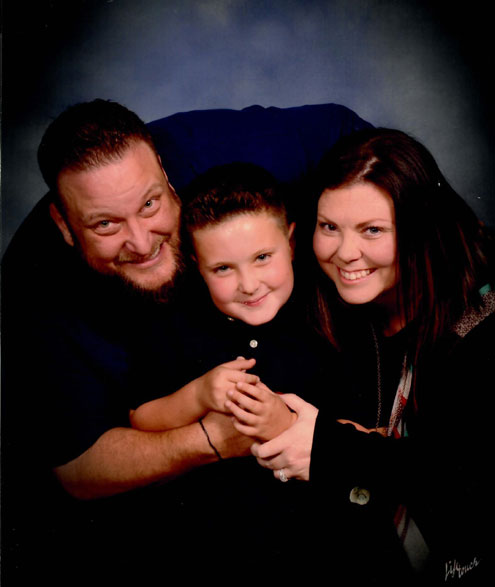 He is preceded in death by his Grandparents Elton and Merle "Mimi" Isaacs and Cousin Tara Villarreal.
He is survived by his wife, Heather May (Boydston) Smith and son, Memphis Smith of Trenton, Texas; parents, Richard and Diane Smith of Leonard; sister, Kristin Frazier and husband, Jason of Leonard, sisters-in-law, Shelley Lang and husband Chris, of Lucas, and Amber Boydston, of Bonham; five nieces and nephews, Dylan and Riley Frazier, of Leonard, Makenzie and Bryson Lang of Lucas, and Hunter Boydston of Trenton; numerous extended family members and a host of friends.