Obituaries
Brenda Sherer
Sep 22, 2021
Bonham, Texas -- A celebration of life for Brenda Hooks Sherer, 70, of Bonham, will be held at 11:00 a.m. on Friday, September 24, 2021 graveside at Arledge Ridge Cemetery. Brenda passed away early Sunday morning, September 19, 2021 in her home.
Brenda was born October 15, 1950 in Bonham, Texas, the daughter of Claude and Irene Hooks. She was a 1969 graduate of Bonham High School. Brenda married James Sherer, the love of her life, on January 18, 1969 in Bonham and they were married for 47 years. They owned and operated Sherer Electric for 34 years and she also worked as the office manager at the Family Care Clinic. Brenda and James had two daughters, Kimberly and Jami.
Brenda was highly active in their sports, hobbies, and school activities. She was an amazing, hands-on mom and their biggest cheerleader! Her other passions were spending time with her family and friends and anything crafty. She loved gardening, designing T-shirts, flower arrangements, and decorating her home. She found so much joy in creating things to make the world a lovelier place. She was an amazing cook and loved to host holidays with family at her home. She loved spending time with her friends catching up at lunches, traveling, or over a game of dice. Brenda was Granny B to 4 grandchildren and 1 great grandson that she adored!
Brenda was preceded in death by her husband, James Sherer, parents Claude and Irene Hooks and brother, Claudie Hooks.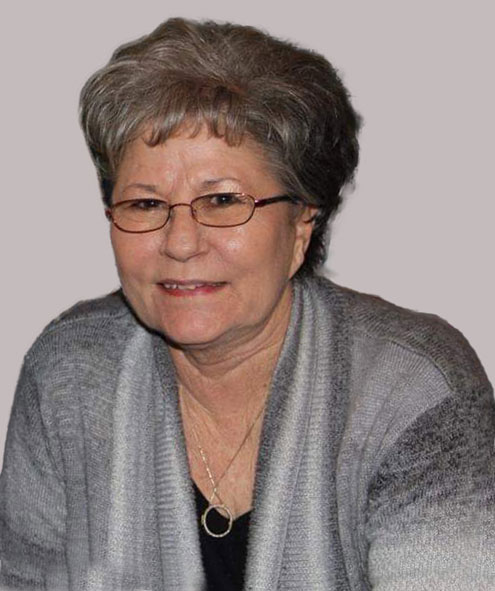 Brenda is survived by daughters, Kimberly Gaston and husband, Chris and Jami Beckwith and husband, Freddie; grandchildren, Alyssa, Braden and Logan Gaston and Georgia Berry and husband Jake; great grandchild Malcolm Berry and numerous extended family and friends and those that considered her a second mom and grandmother.
Memorials may be made to the Fannin County Children's Center.
The family will receive friends at Wise Funeral Home from 6:00 to 8:00 p.m. Thursday night, September 23. Online guest register www.wisefuneralhome.com.