Obituaries
David Wayne Burns
Sep 22, 2021
Bonham, Texas -- David Wayne Burns, 79, of Bailey, TX was born on July 22, 1942 in Utica, OK to David Lee and Frances Elizabeth (Route) Burns. He passed away on Monday, September 20, 2021 at Medical City of Plano.
Wayne married Patricia Ann (Caldwell) Burns on June 29, 1968 in Bonham, TX. He was a farmer / rancher and enjoyed being outdoors. In 1979, Wayne participated in the Tractorcade Protest in Washington DC. In 1995 and in 2012 he was farmer of the year. Wayne also served on the Fannin County FSA Committee for several years. He loved spending time with his family and attended Bois D'Arc Creek Cowboy Church.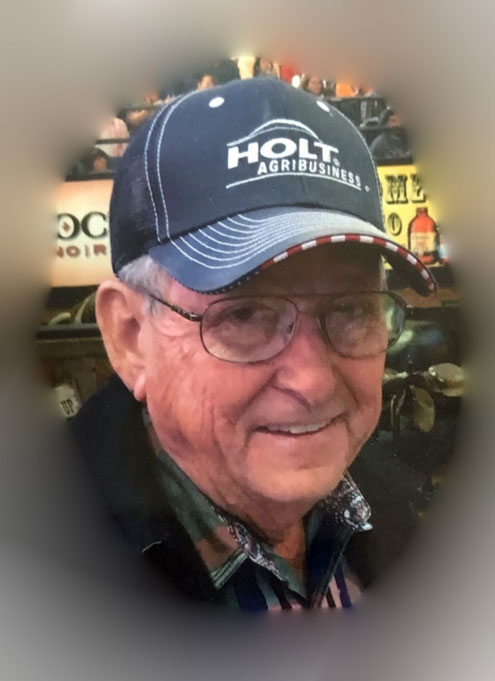 Left to cherish his memories are wife, Patricia Burns of Bailey, TX; son, Robert Burns and wife Mia of Melissa, TX; daughter, Sandra Sadler of Bailey, TX; grandchildren, Hunter Sadler, Dawson Sadler, Alyssa Burns, and Aiden Burns; sister, Jeanette Pickerell and husband David of Wills Point, TX, and sister, Stella Stewart and husband Raymond of Bonham, TX; along with numerous nieces, nephews, extended family members and friends.
He is preceded in death by his parents David and Frances Burns; siblings, Joyce Amlin, Kay Hughes, Lucille Burks, Jimmy Burns, Mary Blain, Kolline Whitley, and Faye Kelly.
Funeral services will be held 10:00 a.m. Friday, September 24, 2021 at Bois D' Arc Creek Cowboy Church. Bro. Kevin Lane will officiate. Interment will follow at Arledge Ridge Cemetery.
Serving as pallbearers will be Mike Barker, Shane Wallace, Brad Lumpkins, Eric Williams, Hunter Sadler, Dawson Sadler, Robert Chaney, and Tim Brown.
Visitation will be held on Thursday, September 23, 2021 at Cooper-Sorrells Funeral Home Bonham, TX from 6:00 to 8:00 p.m.
To convey condolences or sign an online registry please visit www.coopersorrells.com.