Entertainment
Judith Keene Sowell
May 21, 2022
This historical marker is on northbound Texas Highway 78, at the bridge over the Red River border with Oklahoma. This marker is a good place to begin the Judith Keene Sowell story.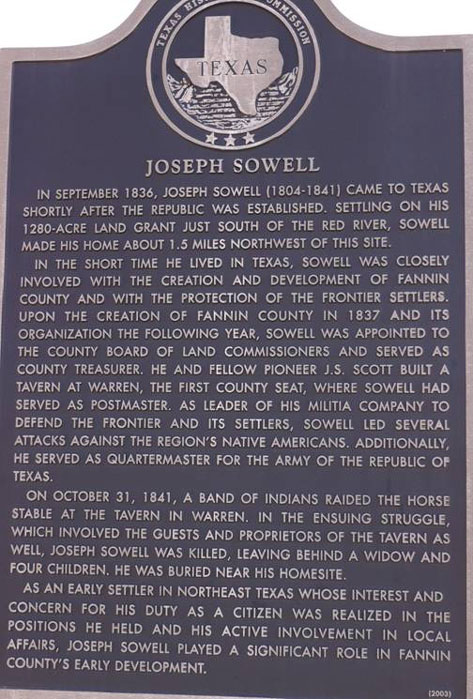 When Joseph Sowell was killed on October 31, 1841, he left a widow and 4 children. One of One of those 4 children was Stephen Sowell. Stephen Sowell and Judith Keene Sowell were married Dec 20, 1854. They had one son, Joseph W. Sowell III (1855-1899). This son married Lizzie Abel Jackson (1859-1928). Both of whom are buried in New Hope, in the same area as our Joseph T. Keene. They had several children; one was Annie Nora Sowell (1887-1972) who married Howard T. Irvine (1883-1922). To this couple, Virginia Howard Irvine Blocker (May 23,1913 – June 9, 2005) was born.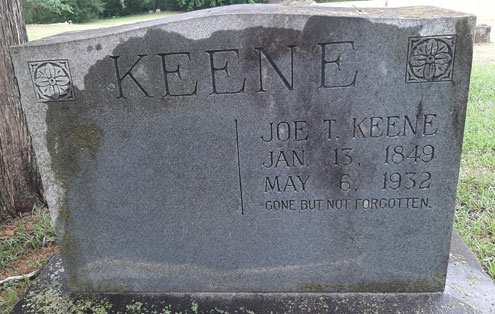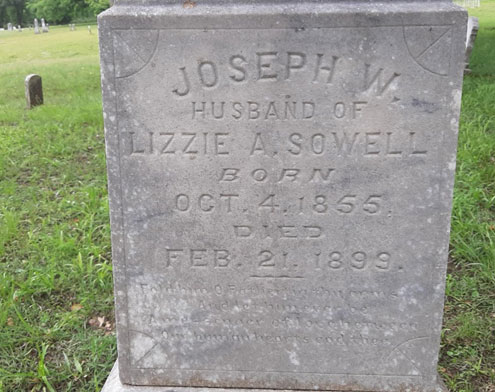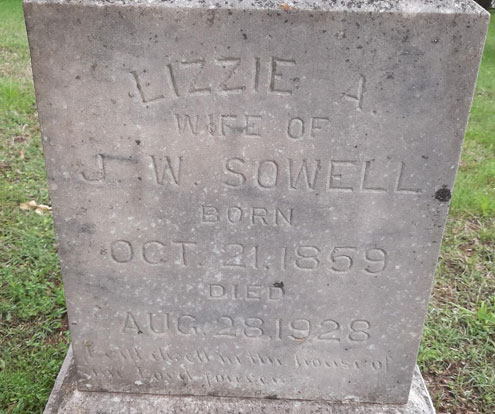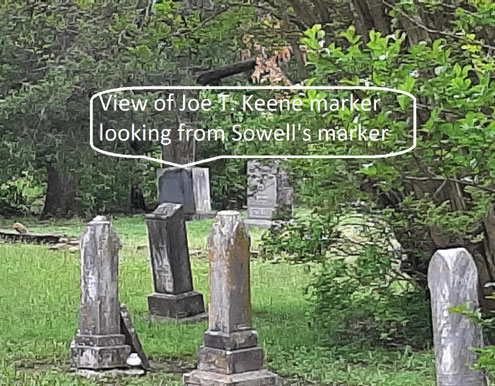 Sadly, we do not know when or where Judith died nor do we know where she is buried.
The following section is the obituary of Virginia Howard Irvine Blocker (May 23,1913 – June 9, 2005. (Granddaughter of Stephen Sowell and Judith Keene.
NOTE: Virginia Blocker was at the University of Texas Medical Branch in Galveston during the 1960s while Roger Keene and his wife attended.
I think this section could also be called: The Obituary of Wonder Woman.
GALVESTON - Virginia Howard Irvine Blocker, MD, 92, passed away on Thursday, June 9, 2005, at her residence.
She was born on May 23, 1913, as a Canadian citizen in West Hope, North Dakota. Her father was Dr. Howard Thomas Irvine, a pioneering physician from Winnipeg, Manitoba and her mother, Dr. Annie Sowell Irvine, (Judith Keene's granddaughter) a fifth generation Texan, who was an early professor at The University of Texas. Virginia graduated from The University of Texas (Summa cum laude) receiving both her B.A. and her M.A. at age 19.
She taught multiple languages (Greek, Latin, German, Spanish, Italian, Russian and French) in the Austin schools for two years and then began a scientific course of study to enter The University of Texas Medical Branch in Galveston. She graduated in 1939 with highest honors. While in medical school, she married Dr. Truman Graves Blocker, Jr., and had their first two children.
During the war, she served as Administrator of John Sealy Hospital until she became ill with polio.
On recovery, she reunited the family to Franklin, Indiana and worked with patients in the world's largest hospital, Wakeman, creating books, manuals, rehabilitation plans and special projects for military morale.
After the war, Virginia and Truman returned to Galveston and created a new hospital, the Special Surgical Unit (SSU) from surplus Army barracks and located it on The Strand. They created jobs for medical personnel with military disaster training. She also taught medical students and supervised residents and nursing students. She established the Diabetic and Nutrition Clinics at UTMB and, when the Texas City Disaster occurred, she was responsible for triage and clearing patients from the hospitals to redistribute patient beds. She worked with Dr. William C. Levin to create the first Blood Bank and was the primary researcher and publisher on the 3,000 casualties in Texas City and major reports on mass casualties.
She lectured in Internal Medicine for 14 years and served as a Research Associate in Surgery and Clinical Nutritionist for 24 years at UTMB. She managed the site visits from federal agencies and foundations, which brought research grants and growth to the medical school. For ten years she had special assignments in faculty recruitment, research and grant development and UTMB entertainment, filling the roles that today are the Office of University Advancement. Because of the strict interpretation of Nepotism and Conflict of Interest laws at the time, she was never compensated for her work for The University of Texas.
Virginia was the originator of LifeFlight. She trained speech therapists to work with parents whose children had cleft palates, in English and in Spanish.
In 1961, the tribal government of The Blackfeet Nation adopted Virginia Blocker into their tribe through an all-night circle dance and gave her the name Asanakia. A prolific writer, Virginia is also the poet Victoria Browne and author of Welcome to the Head Table, Songs of Sadness and Madness and the award-winning volume, Paper Zinnias. Her many manuscripts, individual and collaborative, include technical, medical and government reports and the books, Line of Duty: Yes, Reversible Dementia, Cold War Warm and No Armor Against Fate.
She formed personal and scientific relationships with Soviet scientists during the Cold War in Sweden and was among the first Americans allowed to visit the Soviet Union in the fifties where she saw operations performed with ice as anesthesia, the two-headed dog and early transplant work. Following the U-2 incident, she learned Czech tongue twisters and medical research terminology and was the only physician to represent the United States at an international conference behind the Iron Curtain. There she presented Blackfeet war bonnets and bubble gum to Soviet physicians for their grandchildren and explained that she did not send the spy plane personally.
In the mid-sixties, Virginia created and implemented an institutional desegregation plan in a single day as a birthday present to Dr. Truman Blocker, integrating the medical school, the hospitals and clinics in eight hours. Despite the stormy times, there were no protests of any kind.
In 1972, she was awarded the highest award of the American Burn Association, the Harvey Allen Award, for her pioneering work on burn research and wound care. She completed a ten year study for the United States Department of Defense and worked for government agencies and the National War College on special assignments in South America, Central America, Mexico, and Eastern Europe which included nutritional research on remote populations, the counting of goucho's and the burial of documents without shovels.
The Marine Biomedical Research Vessel Virginia Blocker was commissioned in 1976 and she became one of the first women commissioned in The Texas Navy.
Virginia created and wrote the First Aid Manual for The American Red Cross where she fought to include and popularize CPR Training and the Heimlich Maneuver. She researched and wrote the history of the first seventy-five years of UTMB.
She was preceded in death by her husband, Dr. Truman (Bo) Graves Blocker, Jr., Ph.D., in 1984.
He was president of the medical schools in Galveston, San Antonio, Houston and a General in the U.S. Army. Virginia helped create the Blocker Rare Books Library.
She is survived by her four children, Truman Graves Blocker, III of Dallas, Ph.D., Anne Singleton Blocker of Galveston and Woodland Park, Colorado, Sterling Howard Blocker, M.D., of Springfield, Missouri and Gordon Stanley Blocker of Grapevine, Texas. She is also survived by her fourteen grandchildren and twenty great grandchildren. She adopted a large extended international family.
Virginia is survived by Judson P. Smith of Fort Worth, Texas and cousin, Augustus William Modrall, Jr., Colorado Springs and his daughters, Gayle Lynn Modrall of Houston, Texas and Gretchen Ellen Modrall Schmetter of Denver, Colorado. She is also survived by nieces and nephews, Charles M. Cooper, III of Dallas, Texas, Stanley Raymond Irvine of Boulder, Colorado and Jane Elizabeth Irvine Teller, Joseph Truman Irvine and Judith Elaine Irvine Ludovise of Sebastapol, California.
Surviving grandchildren are Lydia Scott Blocker Krueger, Elizabeth Gordon Blocker McDowell, Truman Graves Blocker IV, Gordon McCabe Blocker, Patrick Claiborne Blocker, Mariah Anne Blocker, Molly Rebecca Blocker and Bonnie Lucas Blocker of the North Dallas area. Virginia (Ginni) Reed Blocker Angrisano of Highlands Ranch, Colorado, Christopher Phillips Blocker of Knoxville, Tennessee, Brandon Howard Blocker of Decatur, Illinois, Sterling Cy Blocker and Elizabeth Ashley Blocker of Colorado Springs, Hamilton Sterling Blocker of Springfield, Missouri.
Surviving great grandchildren of the next generation include Abigail, Amanda, Ashley, Benjamin, Christopher, Ellie, Gracie, Jack Forest, Jack Howard, Joseph, Joshua, Julia, Kaci, Kate, Matthew, Rebekah, Ryan, Sarah, Zachary and one on the way.
The family is deeply grateful to the many local caregivers and nursing personnel who worked to support Dr. Blocker's health and well-being over the last ten years. These include Dorothy Archie, Yvonne Collomore, Faye Cooper, Kim Cooper, Henry Edwards, Kobria Flowers, Chloe Floyd, Alicia Fontenot, Micki Garland Avery, Mandy Goliday, Rose Henry, Tephine Henry, Virgie Johnson, Delores King, Alfreda Lacy, Felicia Marcel, Eliberto Miranda, Leon O'Neal, David Portillo,
Note for 2022 Keene reunion. Don Welsh has submitted the following description of a previously "unknown" photograph. Does anyone have any information that might help identify the couple in the photograph? Please contact David Keene or Don Welsh if you can offer any help.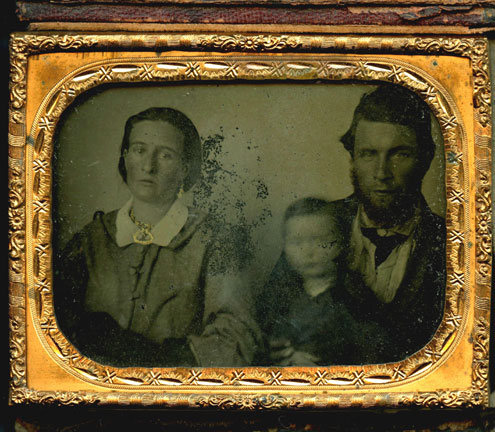 >>>>>>>>>>>>>>>>>>>>>>>>>>>>>>>>>>>>
I am sending you a copy of an ambrotype that one of the Sowell researchers tentatively identified (way back in the "MyFamily" website days that we all shared in) the up-to-that-time unknown couple with their child as Judith Keene and her husband Stephen "Frank" R. Sowell. The timing would be correct for the age of the photograph but if anyone has any positive proof of the identities of the sitters such as a corroborating photo of Stephen Sowell, that would be great.