Front Page
Sunny Sweeney sails into Hank's Grill in McKinney July 8
Jun 23, 2022
McKinney, Texas -- With a new single, an album in the works and the wind to her back, Sunny Sweeney sails into Hank's Grill in McKinney on Friday, July 8, 2022.
"A Song Can't Fix Everything" is the first single from Sweeney's upcoming album Married Alone—out on September 23 via Thirty Tigers. The song, which features a particularly emotional guest vocal from living country legend Vince Gill, charts the painful moments sometimes experienced in marriages that have run their course.
Produced by beloved Texas musician, and larger-than-life personality Paul Cauthen, and the Texas Gentlemen's multi-hyphenate Beau Bedford, Married Alone is Sweeney's finest work yet, bringing together confessional songwriting, image-rich narratives, and no shortage of sonic surprises for a loosely conceptual album about loss and healing.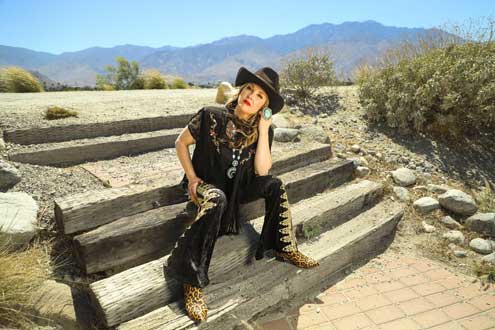 Sunny Sweeney - photo by Derrek Kupish
Recorded at Dallas's Modern Electric Sound Recorders and was mixed by the whole team with the help of Jeff Saenz—beloved Dallas-based producer and owner of Modern Electric—upon his unbelievable return to work after being electrocuted in a freak accident. Fans can listen to "A Song Can't Fix Everything" now at this link and pre-order or pre-save Married Alone ahead of its release right here.
Married Alone track listing:
Tie Me Up (Sunny Sweeney/Buddy Owens/Galen Griffin)
Easy As Hello (Sunny Sweeney/Lori McKenna/Heather Morgan)
Married Alone ft. Vince Gill (Hannah Blaylock/Josh Morningstar/Autumn McEntire)
Someday You'll Call My Name (Sunny Sweeney/Brennen Leigh)
How'd I End Up Lonely Again (Sunny Sweeney/Channing Wilson/Josh Morningstar)
A Song Can't Fix Everything ft. Paul Cauthen (Sunny Sweeney/Lori McKenna)
Want You To Miss Me (Sunny Sweeney/Caitlyn Smith)
Wasting One On You (Sunny Sweeney/Buddy Owens/Monty Holmes)
Fool Like Me (Waylon Payne/Kendell Marvel)
All I Don't Need (Sunny Sweeney/Lori McKenna)
Leaving Is My Middle Name (Sunny Sweeney/ Buddy Owens/Galen Griffin/Scotch Taylor)
Still Here (Sunny Sweeney/Lori McKenna)
Catch Sunny Sweeney On Tour:
6/3 - Mesa, AZ - Rooster's
7/6 - Oxford, MS - Proud Larry's
7/7 - Little Rock, AR - Stickyz Rock N Roll
7/8 - McKinney, TX - Hank's Grill
7/9 - Coupland, TX - Coupland Dancehall
7/10 - Fort Worth, TX - Fort Brewery
7/12 - Tulsa, OK - The Shrine
7/13 - Kansas City, MO - Knuckleheads
7/15 - Springfield, MO - Southbound Bar & Grill
7/16 - Kahoka, MO - Clark County Fair
7/17 -Yorkville, IL - The Law Office Pub & Music Hall
7/20 - Berwyn, IL - Fitzgerald's Night Club
7/21 - Milwaukee, WI - Shank Hall
7/22 - Minneapolis, MN - The Hook and Ladder Theater & Lounge
7/24 - Omaha, NE - Reverb Lounge
7/27 - Manitou Springs, CO - Lulu's Downstairs
7/29 - Cheyenne, WY - The Outlaw Saloon
7/30 - Sheridan, WY - WYO Theater
7/31 - White Sulphur Springs, MT - Red Ants Pants Music Festival
8/2 - Rochester, NY - Abilene Bar & Lounge
8/5 - King Ferry, NY - Treleaven Wines
For all tour dates and ticket information, please visit sunnysweeney.com/tour.