Columnists
Weddings without borders: few surprises when we expect the unexpected! Part 3
Jul 28, 2022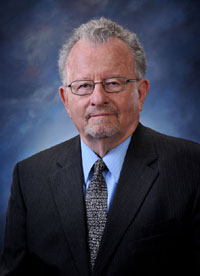 The fifth wedding in this series is quite personal. My wife, Cat Wynne Garlit and I were legally married in Oklahoma in August, 1997*. Her sister in Tulsa was our only witness. By the fall, I was very involved in planning a 1998 January Term class to the Middle East. Austin College Professor of Religion, Thomas Nuckols wanted to join us, and he paid his own way. Somewhere in Israel, the West Bank, or Jordan, Cat and I discussed with him the idea of a religious wedding, and we asked Dr. Nuckols if he would officiate.

Our next stop was in the Sinai where tradition says Moses received the Ten Commandments. We stayed in Saint Catherine's Monastery at the base of Mount Sinai which houses an extremely rare library of religious texts and icons. It is the oldest continuously inhabited monastery in the world**. With permission from Father Justin, who is from Texas, we arranged a wedding around the well where tradition has Moses meeting Zipporah, a Midianite—she later became his wife.

On January 15 at 2:30 AM, we left St. Catherine's to climb up Mount Sinai where we arrived at sunrise (6:AM). Other groups from around the world were also present. Cat and I exchanged our vows on top of Mt. Sinai and upon arriving back at St. Catherine's, had a brief ceremony at the well. No students were required to attend, but all were there.***Dr. Nuckols gave a superb wedding message. We had no certificate to sign, but we had a video of the wedding that a student had taken. Our next stop was Cairo! The 'honeymoon' had to wait for a much later date!
---
*See "Wynne Chapel chaplain weds a Wynne," Herald Democrat (August 24, 1997-weddings).

**Saint Catherine of Alexandria was an Egyptian Christian (Copt) who was tortured and then martyred for not abandoning her faith.

***A surprise wedding gift was from a student who gave us a videotape of the event.
---
Meanwhile, back at Austin College, the last wedding in this series involves two students. The bride was from Panama, the groom a US citizen. Some of the bride's family did not understand English. My wife, Cat Wynne Bucher, offered to stand beside me and translate the ceremony sentence-by-sentence in clear Spanish that she learned from her years in Ecuador and Peru where her parents were missionaries.
When it came time in the ceremony for exchanging vows, the English-speaking groom pledged them to the bride in Spanish; and the Spanish-speaking bride pledged her vows to the groom in English. It worked out that most of the ceremony was bi-lingual-- especially appreciated by the bride's family who had come from Panama for the event.