Lifestyles
Australian artist Guido van Helton continues work on McKinney's historic silos mural
Aug 1, 2022
Silos artwork will celebrate the city's unique sense of community
McKinney, Texas (July 29, 2022) – The 100-feet-tall historic concrete silos in the Historic Downtown McKinney Cultural District are being transformed into a canvas as Australian-based artist Guido van Helten paints a mural that will celebrate the city's unique sense of community.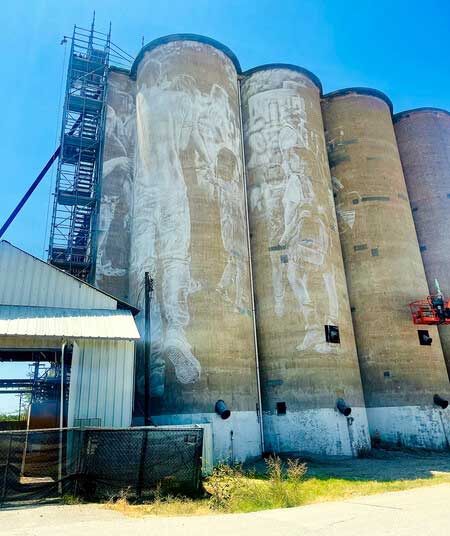 Prior to painting, van Helten spent weeks immersing himself in the community and interviewed more than 100 residents whose stories will be reflected in his final artwork that will be revealed over the coming weeks.
The silos will serve as the backdrop for the city's new Municipal Community Complex, which should break ground this fall. One of the city's goals is to preserve and celebrate the historical elements and culture within the communities in and around the Municipal Community Complex district.