Lifestyles
Cowboy poets Rex Gibson, Lanny Joe Burnett to address Grayson County Historical Society
Aug 4, 2022
Grayson County, Texas -- The Grayson County Historical Society will hold its monthly meeting Tuesday, August 9 at 6:30 in the evening. We have asked one of our newer members, Rex Gibson and his friend, Lanny Joe Burnett, to give us the program. They are both well-known local cowboy poets.
Charles Rex Gibson grew up on a tenant farm in Hardeman County, Texas. After graduating college, he served 3 years active duty in the Marines.
Rex Gibson
Rex spent the next 30 years teaching and coaching in Sherman, Texas. After retiring, he spent 20 years raising longhorns and attending cowboy poetry gatherings.
Lanny Joe Burnett was raised on a ranch south of Bonham in the Fannin county community of Bartley Woods. He went to school in Gober, Texas and later received his degree from East Texas State University in agriculture and immediately began teaching science.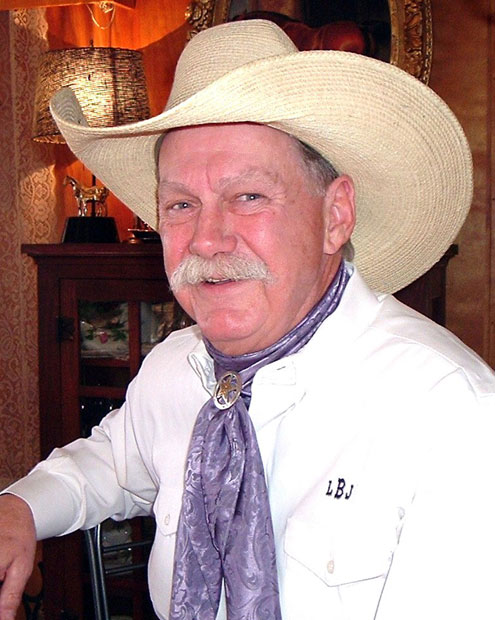 Lanny Joe Burnett
Lanny is the son of fourth generation Texans. And as he says, he has been a cowboy all of his life. He has performed at venues across the United States, in Western Europe, Central Asia. His poems and performance have won best of show at many gatherings in Texas and Oklahoma and has been named several times Cowboy Poet of the Year. Lanny Joe currently serves as Single Adult leader in his church and teaches a weekly Bible study. Lanny and his wife Cindy live in the Bonham area.
The Grayson County Historical Society meets the second Tuesday of the month in the Judge R.C. Vaughan Community Room of the museum at Grayson County Frontier Village at Loy Lake Park which is located midway between Sherman and Denison off Hwy. 75, Exit 67. Door is opened at 6:15 and the meeting starts at 6:30 p.m. Members, their guests and ones interested in the history of Grayson County, Texas are always welcome to attend.