Local News
North Texas Wildlife Center asks residents to offer fresh water for local wildlife
Aug 13, 2022
Plano, Texas -- The doorbell at North Texas Wildlife Center is constantly ringing. The intake center, located in Plano, rescues, rehabs, and releases wildlife from across North Texas. The impact of the drought has increased interactions between humans and wildlife.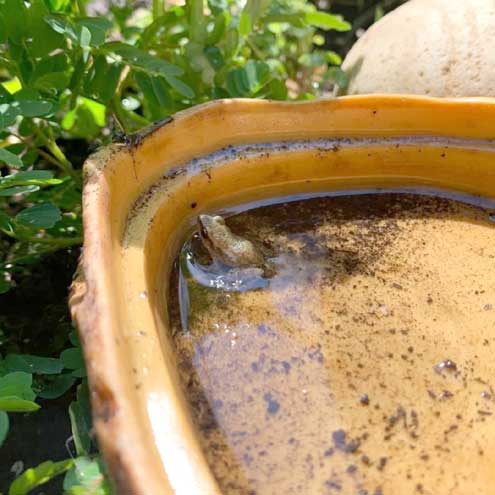 photo by Rebecca Hamlin, North Texas Wildlife Center
Less water means more crowding at water sources that are available. Prolonged drought can affect the normal routine of wildlife. Animals may venture out further than usual in search of a drink - making them more susceptible to vehicle collisions. Less grass and vegetation reduce ground cover and makes smaller animals more visible.
Accessible supplies of fresh water can make a big difference to the survival of local wildlife - ranging from birds and butterflies to small and large mammals.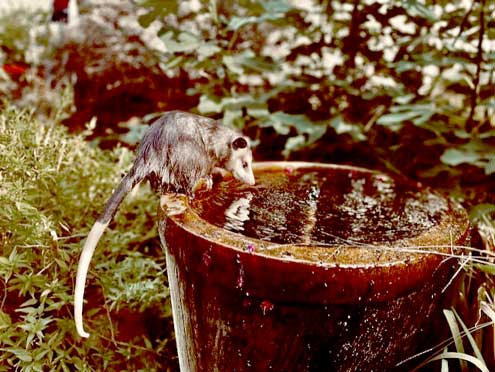 photo by Rebecca Hamlin, North Texas Wildlife Center



At this time, we encourage North Texas residents to offer fresh water for local wildlife.
Keep birdbaths full and refresh often to avoid bacteria growth
Offer shallow bowls with rocks or sticks for smaller animals to escape from
Provide water at varying heights- on the ground for smaller animals, in the trees for birds
Place in a covered area
Put a frog log or similar escape mat in pools
To keep your birdbath and bowls fresh, just rinse and scrub it with nine parts water, one part vinegar
Never approach wildlife. Observe from afar and respect their space
If you come across wildlife in need, contact North Texas Wildlife Center for guidance on if, when, and how to intervene. We are a 501c3 nonprofit and rely on the support of the community to enable to us to provide this service. Please consider supporting us on North Texas Giving Day. https://www.northtexasgivingday.org/organization/ntxwildlife
North Texas Wildlife Center | NTX Giving Day
Every year North Texas Wildlife Center helps over a thousand animals and the people who have rescued them. Our goal is to acquire the funding needed to have a facility with trained employees that is easy for the public to locate, as well as be able to provide educational resources.