Local News
Fire sprinkler contained porch fire before flames could enter McKinney apartment
Aug 4, 2022
McKinney, Texas (Aug. 4, 2022) – The McKinney Fire Department (MFD) responded to a water flow alarm Wednesday afternoon in the 1400 block of Amscott St. When firefighters arrived, the fire was on a back porch. The fire sprinkler activated and contained the fire. Firefighters were able to extinguish the remainder of the fire with a water extinguisher.
No one was home when the fire broke out. Damage was limited to a recliner and an outside wall. We are fortunate the complex had fire sprinklers reducing what could have been a significant loss.
Fire investigators are back out at the scene today to conclude the investigation.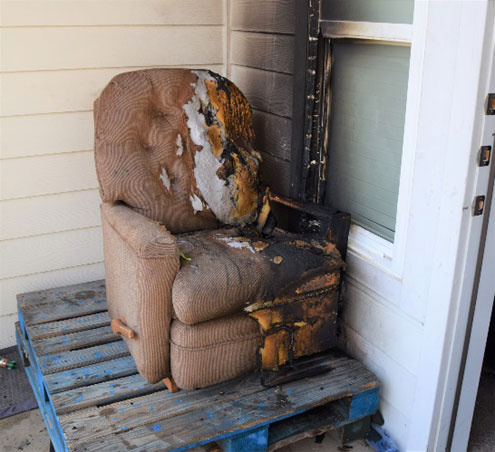 According to the National Fire Protection Association, in 90% of cases, a single fire sprinkler is all it takes to control a home fire.
More safety information can be located at www.mckinneyfire.org or www.nfpa.org.