Obituaries
Lewis Ray Hevron
Aug 8, 2022
Honey Grove, Texas -- Lewis Ray Hevron was born January 11, 1947, in Paris, TX to Homer (Doc) Hevron and Pansy (Staton) Hevron. Ray departed this earth to his eternal home on August 7, 2022, in Paris, TX.
Ray Hevron met the love of his life, Carole Hevron, and married her on August 31, 1973, in Paris, TX. Mr. and Mrs. Hevron had three sons, Courtney, Ricky, and Bobby Hevron. Ray and Carole were a couple weeks shy of their 48th wedding anniversary when Mr. Hevron passed away.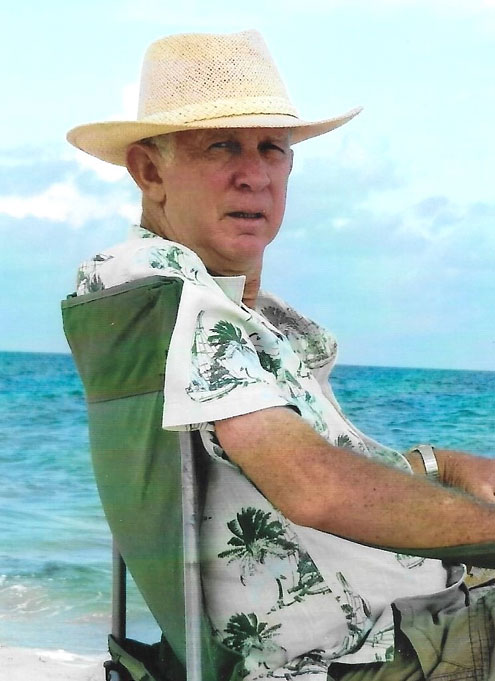 Ray is survived by his wife, Carole (Jones) Hevron of the home; sons, Courtney Hevron of Honey Grove, TX, Ricky Hevron and Tanya of Honey Grove, TX, Bobby Hevron and fiancé Jenci Wright of Paris, TX, Shawonna Rhoades; grandchildren, Trevor, Devin, Bradyn, and Kannyn of Honey Grove, TX, Abram and Addison Brown of Paris, TX; brother, Glenn Hevron and wife Patti of McKinney, TX; step-sister, Delores Leith and husband Jim of Statesville, North Carolina; step-brother, Junior Howard of Greer, South Carolina; nieces, Amy Hevron and husband Scott of Seattle, Washington, Leah Morrison and husband Todd of Honey Grove, TX; nephews, Bryan Hevron of St. Petersburg, Florida, Blake Jones of Nashville, TN, and several cousins.
Mr. Hevron is preceded in death by his parents, Homer (Doc) Hevron and Pansy Staton.
Services for Lewis Ray Hevron will be Wednesday, August 10, 2022, at Cooper-Sorrells Funeral Home Chapel in Honey Grove, Texas; visitation will begin at 10:00 a.m. and service at 11:00 a.m. Pastor Terry Paul Cunningham will officiate. Interment will follow at Oakwood Cemetery.
Serving as pallbearers will be Phillip Eddins, Brent Cunningham, Jack Patrick, Chad Thomason, Mark O'Dea, and Ross Neeley.
Honorary pallbearers will be Brit Thomas, Mark Huffer, and Shawn Fox.
To convey condolences online please visit www.coopersorrells.com