Sports
Miller Grove slips by Dodd City in 5
Aug 13, 2022
Dodd City, Texas -- There were hornets flying around everywhere in Dodd City on Friday afternoon when the Dodd City Lady Hornets hosted the Miller Grove Lady Hornets for what turned out to be a five-set thriller.
Miller Grove edged Dodd City, 25-23, in the opener, but Dodd City stormed back to take the second set, 25-14.
Miller Grove responded with a 25-21 victory in the third set only to see Dodd City answer with an exciting 27-25 win in the fourth set to bring the teams back out onto the court for the tiebreaker.
Dodd City got off to a 4-0 start before Miller Grove rallied to post a 15-9 victory to clinch the match.
Dodd City senior Camryn McCarley finished with a team-high 16 kills and junior teammate Kadyn McCarley was close behind with 16 kills.
Addison Weeks, Hannah Burney and Lindsey Mauppin all put down three kills apiece. Brianna Rodriguez had a pair of kills to go along with 35 assists and seven aces.
Addyson Chaney got under 16 digs and Autumn Brown had two digs.
The Lady Hornets will be at Detroit on Saturday for bracket competition in the Detroit Volleyball Tournament.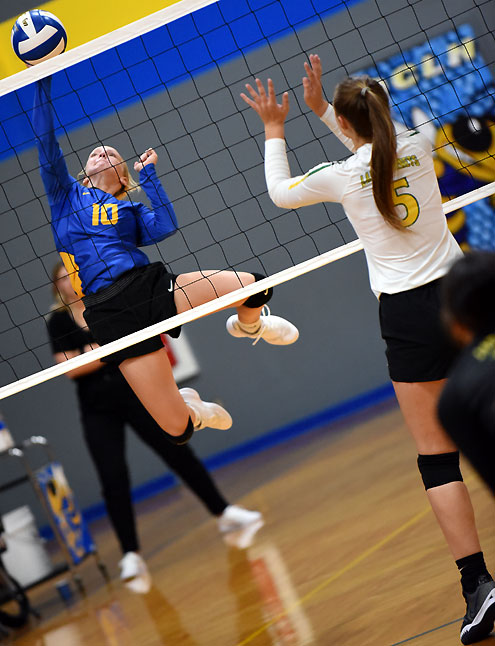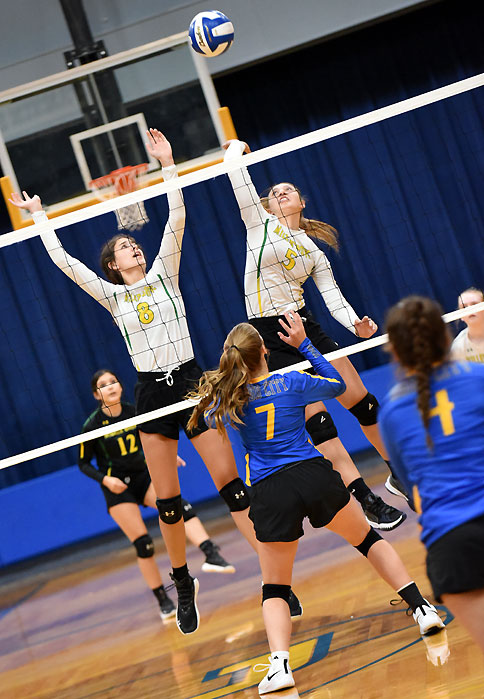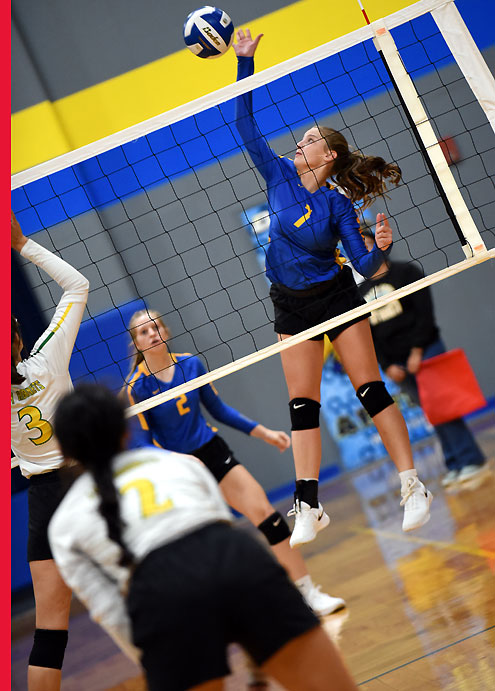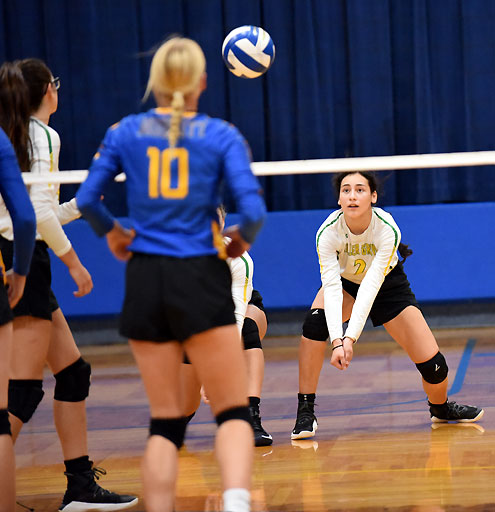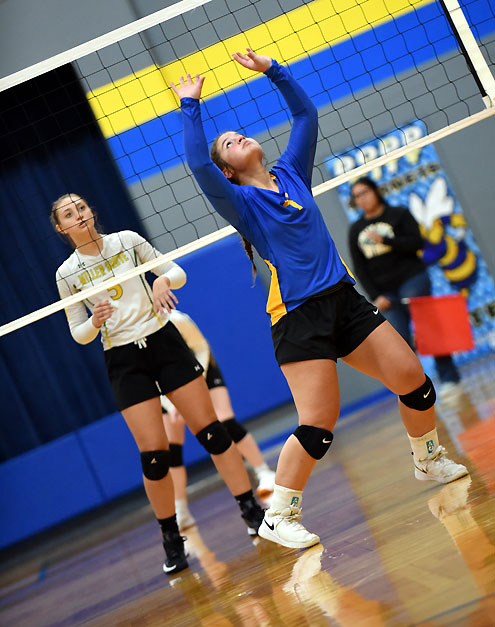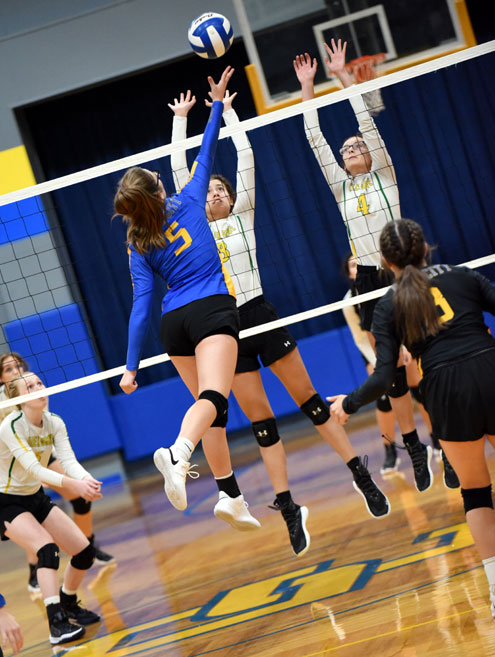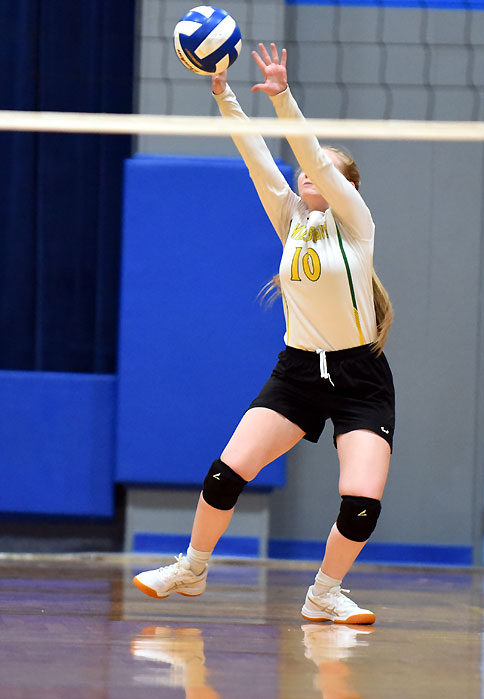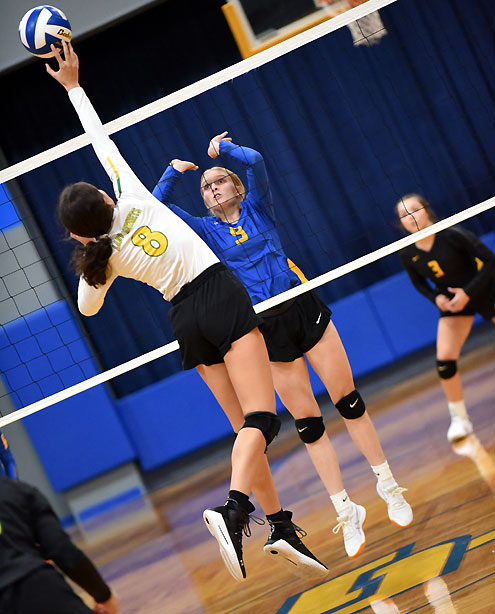 photos by Allen Rich
additional photos pending