Lifestyles
Heritage Farmstead Museum features popular Lights on the Farm holiday event
Dec 27, 2022
Plano, Texas -- Heritage Farmstead Museum in Plano today announced that the non-profit will once again host its popular Lights on the Farm holiday event for several weeks this holiday season.
"Thanksgiving week marked the return of Lights on the Farm to the Heritage Farmstead Museum. Our beautiful, historic farmstead is transformed into a delightful winter wonderland," said Heritage Farmstead Museumís Vice President of Marketing and Development Kathy Wilson.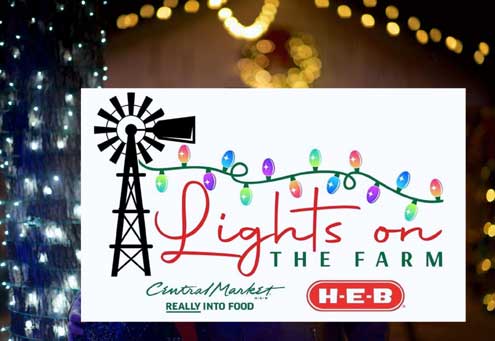 At the Lights on the Farm holiday event, guests will have the opportunity to experience Heritage Farmstead Museumís scenic, historic property bedazzled with more than one million twinkling holiday lights and filled with animated yuletide displays. The outdoor event will take place every Wednesday, Thursday and Friday evening December 21 to December 30.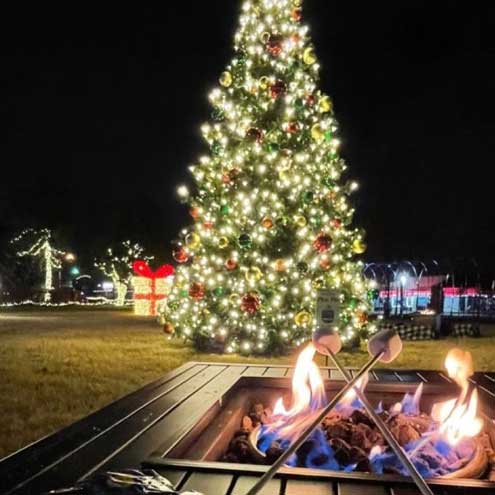 "We are so grateful for the community support allowing us to bring this event back for a second year. The holiday season is a perfect time to share all the joy the farmstead has to offer. We hope to become a holiday tradition," added Wilson.
The all-outdoor Lights on the Farm event will feature a quarter-mile trail through the property showcasing stunning holiday light creations and animated displays crafted by First Choice Lights. Guests will also enjoy a 20-foot Christmas tree, refreshments such as hot cocoa and make-your-own símores, and a chance for the youngest guests to visit with Santa. There will also be ample matchless selfie photo opportunities throughout the farm property.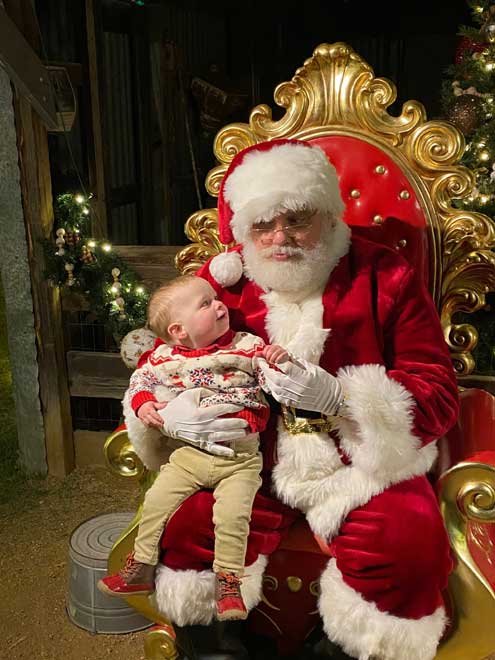 Event tickets are now on sale at heritagefarmstead.org. Online, advance registration is encouraged. Online admission is $12 for adults and $7 for youth 12 and under. Same-day admission is available online or at the door, but is subject to availability and is $15 for adults and $10 for youth 12 and under. Tours begin every evening the display is open at 6:00 p.m. The last guests will be admitted at 9 p.m. The farmstead will close at 10:00 p.m. on event evenings.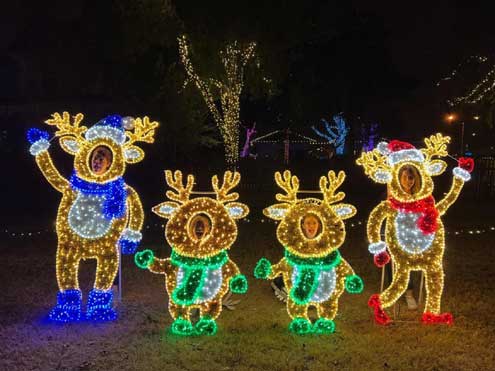 For the second year, H-E-B Grocery Company is the presenting sponsor for the non-profitís Lights on the Farm holiday event. Additional corporate sponsors include Plano Magazine, City of Plano, David and Chris Downs, Carol and Elliot Short, Mary Jacobs and Steve Lavine, Premier Home and Lifestyle, Kehr Technologies, EarthCo Construction, Holiday Warehouse, Communities Foundation, Heads Up Sprinkler, The Whistling Longhorn Ranch, Krupa Downs Law, PLLC, David and Cristy Stolle, Urban Chicken, Pat Kriska, Holman Pottery, and the Drotman family.
Additional corporate sponsorships for the event are still available at various levels, including a new ornament sponsorship level at $500. Learn more at https://www.heritagefarmstead.org/events-1/lights-on-the-farm-2022/
To learn more about sponsorship opportunities or the Lights on the Farm event, please contact Kathy Wilson at 972-881-0140 or email kathy@heritagefarmstead.org
About The Heritage Farmstead Museum
The Heritage Farmstead Museum, a four-acre historic site consisting of a restored, 14-room 1891 Victorian farmhouse with its original outbuildings, interprets rural life on the North Texas prairie between 1890 and 1925. The museum provides tours, field trips and programs for 35,000 visitors each year. For more information, call 972.881.0140 or visit www.heritagefarmstead.org.
All photos courtesy Heritage Farmstead Museum.