Local News
City of McKinney announces Interim Fire Chief Paul Dow
Jan 31, 2023
Assistant Chief Paul Dow brings more than
27 years of experience to the department
McKinney, Texas (Jan. 23, 2023) – The City of McKinney has announced that Assistant Fire Chief Paul Dow will serve as Interim Chief of the McKinney Fire Department beginning Feb. 1. Chief Dow joined the Fire Department in 2022 as Assistant Fire Chief after serving as a consultant with the city to develop a Fire Officer Training Program. He brings more than 27 years of fire service experience to the position.
"The Fire Department is full of dedicated, hard-working individuals who are committed to providing for the safety of our citizens. We are confident our Fire Department will thrive under Chief Dow's leadership as we conduct a national search for a Fire Chief," said City Manager Paul Grimes.
Chief Dow served as the Fire Chief for the City of Albuquerque, New Mexico, from 2018 to 2021. In addition to his leadership roles, he worked as an instructor at Collin College in McKinney and Central New Mexico Community College in Albuquerque. Chief Dow holds a bachelor's degree in Fire Administration from Columbia Southern University and is a designated Chief Fire Officer from the Center for Public Safety Excellence.
"It is an honor to serve with the men and women of this outstanding fire department. We have a very bright future ahead of us," said Interim Fire Chief Paul Dow.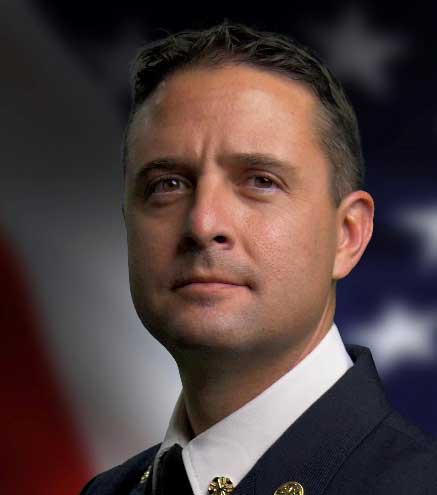 Paul Dow
Chief Dow will work as Interim Fire Chief until a permanent Fire Chief is named. The city's current Fire Chief Danny Kistner, who has been with the city since 2011, announced his retirement in December.