Lifestyles
Galleria Dallas partners with HKS to showcase sustainable designs with Trashion Show through June 5
May 20, 2023
Fabulous fashions created from material waste
on display May 10 – June 5
Dallas, Texas -- Galleria Dallas is committed to maintaining a resourceful, impactful and sustainable footprint in our community. As a part of both its Green Initiative and its Artist Collective program which supports local creatives, Galleria Dallas is partnering in May with HKS to showcase designs from its Trashion Show.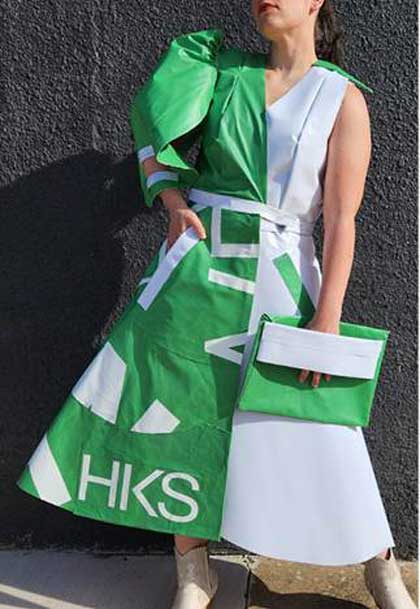 The Trashion Show is part of HKS' ESG in Design initiative. By reusing, recycling and repurposing everyday materials to create one-of-a kind garments, Trashion allows HKS' designers to explore creative ways to reduce waste and demonstrate how design can help overcome worldwide environmental and social challenges.
"Galleria Dallas is committed to green initiatives and is proud to be an IREM Certified Sustainable Property," said Megan Townsend, Galleria Dallas Director of Marketing. "Partnering with HKS on its Trashion Show initiative aligns with both our environmental initiatives and our commitment to showcasing the local creative community."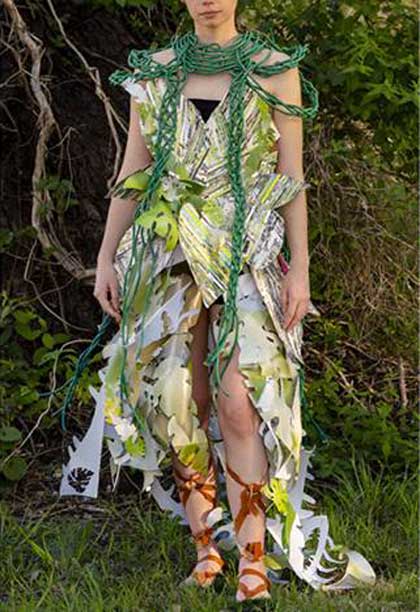 "HKS is excited to partner with Galleria Dallas for our third Trashion Show," said Caitlin Potter, architect and Trashion Show co-champion at HKS. "The goal is to shed light on the impact of our daily decisions, highlighting the inspiring and beautiful possibilities of recycled materials through these designs."
EVENT INFORMATION
What: TRASHION, presented by HKS, at Galleria Dallas
When: May 10- June 5, 2023
Where: Galleria Dallas, 13350 Dallas Parkway, Dallas, TX 75240. Located in the Art Window on Level 1 near Bachendorf's.
Cost: Free
Information: galleriadallas.com
About Galleria Dallas
Galleria Dallas is an iconic shopping center with a unique collection of more than 200 retailers, restaurants and experiences including Nordstrom, Macy's, the world's only GAP, Banana Republic and Old Navy combo anchor, The Westin Galleria Dallas and the signature Galleria Ice Skating Center. Welcoming more than 12 million visitors annually, only Galleria Dallas delivers the consummate Dallas shopping experience. Visit galleriadallas.com for hours and to learn more about the shopping center. Galleria Dallas is managed by Trademark Property Group, Inc. Galleria Dallas, 13350 Dallas Parkway, Dallas, Texas, 75240.
For Social Media: @GalleriaDallas #GalleriaDallas
About HKS
HKS is a global firm of architects, designers, advisors and makers driven by curiosity and devoted to creating places that combine beauty with performance. Our 1,300 people in 24 locations are united by our shared culture and sense of purpose. We value honesty, diversity and inclusion and we celebrate creative thinking across our firm. In partnership with each other, our clients and our partners, we craft powerful ideas and solutions. Together we create places that stand apart.