Lifestyles
Watusi performs Sunday at Grapevine's 39th Annual Main Street Fest
May 21, 2023
Buy tickets now for the festival and experiences
Grapevine, Texas (May 5, 2023) – Tap into three full days of family-friendly fun at Grapevine's 39th Annual Main Street Fest, A Craft Brew Experience, presented by Bank of the West, May 19, 20 and 21. Find new and returning favorites including festival foods, shopping, entertainment and tasting experiences throughout Grapevine's Historic Main Street District.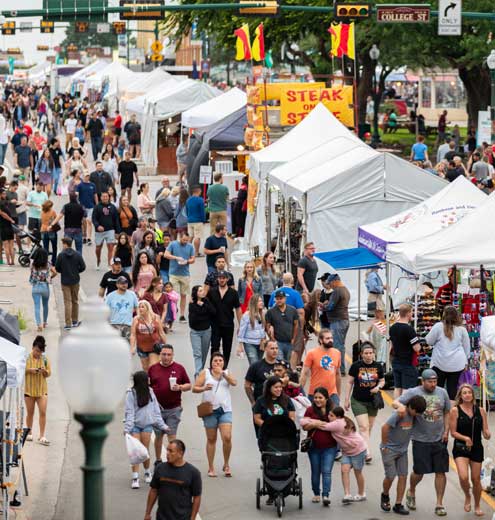 More craft experiences
This year, the Craft Brew Experience, sponsored by Karbach Brewing Company, is bigger and better than ever! With a new location in the Cotton Belt Depot District, the Craft Brew Experience will feature 100 brews from 50 breweries from across the United States. And craft brew fans will enjoy the debut of A Taste of Texas, Brews of the Lone Star State, sponsored by Gaylord Texan Resort.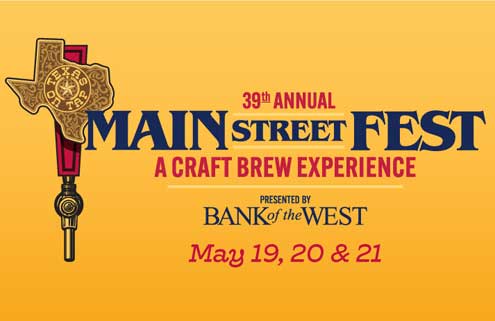 A Taste of Texas will showcase 20 Texas breweries, with more than 40 brews. And don't miss your chance to get tickets for the A Taste of Texas VIP experience, which offers a special 12-ounce Pilsner tasting glass and two full pours of a special craft brew exclusively found at the private bar in the VIP Lone Star Lounge complete with a chips and salsa bar. Learn all about craft brews and how to better enjoy them from the experts! Cicerones will appear at the experiences daily.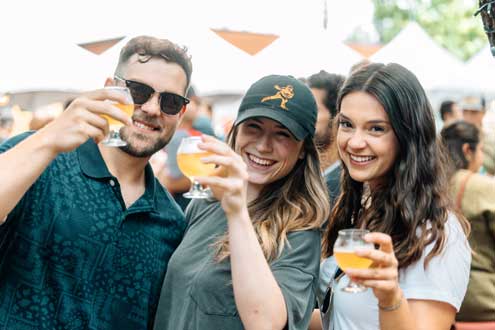 Pairing workshops
Want to learn how to pair delectable bites with locally-made craft brews? The all-new Brews & Bites Workshops offer guests the opportunity to learn how to pair craft brews from Shannon Brewing Company with fine foods from Grapevine's Main Street Bakery.
New food and vendors
Tantalize your taste buds with your favorite festival foods like corn dogs and funnel cakes, and new culinary sensations including Caribbean, Greek, African, and South American dishes. Shop with new and returning artisan and marketplace vendors, and make sure to visit the Main Street merchants and winery tasting rooms throughout the festival. Visit the House of Shine Young Entrepreneurs Market on Saturday and Sunday to take in new products from young entrepreneurs. Don't miss the Artists on Tap exhibit sponsored by Meow Wolf Grapevine featuring the Grapevine Art Project's juried art show inside the Foust Events Center.
Entertainment
Enjoy live music on four stages all weekend! Country band Little Texas headlined Friday night and pop rock group Vertical Horizon headlined Saturday night on the Arca Continental Coca-Cola Southwest Beverages Main Stage. Other bands performing during the festival are Dunn & Brooks, King George, Blaze of Glory and Fleetwood X, just to name a few.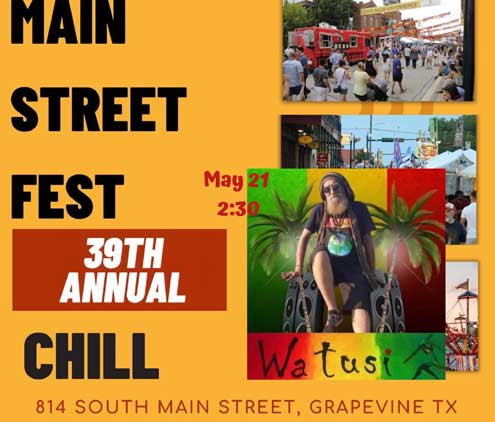 Watusi is scheduled to take the stage at 2:30 p.m. Sunday during the final day of Grapevine's 39th Annual Main Street Fest.
Pickleball and rock-climbing wall
Play a complimentary game of pickleball from Chicken N Pickle with games of two on two or "Brew in Hand." Feeling adventurous? Climb the new rock wall at the corner of Main Street and Wall Street.
More fun for the family
Little ones will be busy in the KidZone with arts and crafts, LEGOLAND Discovery Center, SEA LIFE Grapevine's touch pools, a balloon artist, circus workshops and more. Watch fascinating street performers including The Traveling Piano and Pogo Fred. And don't miss the Carnival Midway, with rides and games for all ages.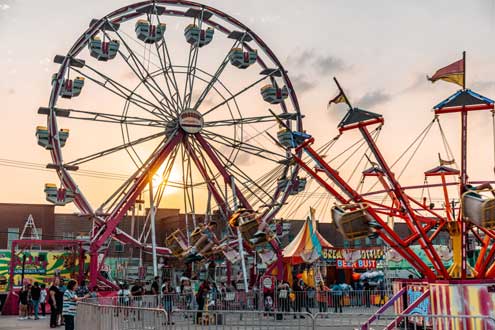 Admission
Admission is free on Friday, May 19 until 5 p.m. After 5 p.m. on Friday, tickets for Main Street Fest are $9 for adults, $5 for seniors (62+) and kids (6-12) and $20 for a weekend pass. Craft Brew Experience tickets are $20 in advance online, $24 in person. A Taste of Texas tickets are $28 in advance online, $32 in person, and Brews and Bites workshops are $50 per person with limited seating.
There will be coupons available for purchase on-site for food and other activities. To purchase your coupons, you can use cash or cards.
Parking
Make getting here easy by hopping on Trinity TEXRail and get a discount on your train and festival admission tickets. If you drive and park, use the Grapevine Shuttle from several parking areas to get to Main Street with ease. Additional information about parking can be found at GrapevineTexasUSA.com/MainStreetFest.
Tickets
To purchase tickets in advance and to find more information on Main Street Fest visit GrapevineTexasUSA.com/MainStreetFest.