Lifestyles
The Sherman Museum preparing for Dino Days
May 31, 2023
Leg bone connected to the knee bone ... Knee bone connected to the thigh bone ...
The rumors are true - Dino Days is almost here again. The crew at The Sherman Museum is hard at work preparing for Dino Days. The festivities officially start up Wednesday, May 31 and will run through the middle of August.
The Museum will be closed May 17-25 to get the display set up. As always, some assembly is required for these guys.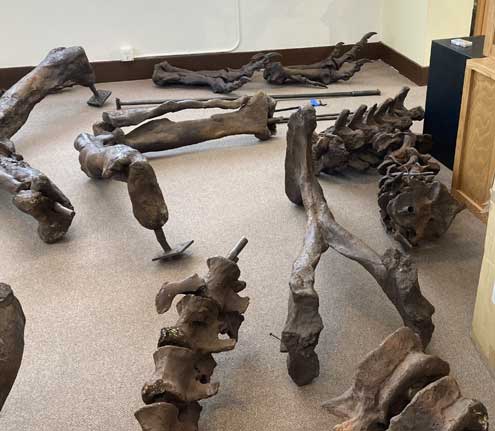 We plan to hold 4 Dino Academy sessions as well at 3 Night at the Museum events (dates are subject to change).
Night at the Museum

Thursday, June 29
Friday, July 21
Friday, August 4
Dino Academy
Tuesday, June 20
Tuesday, July 12
Tuesday, July 25
Tuesday, Aug. 8